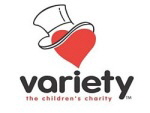 Aussie Pooch Mobile is constantly fund raising to help provide assistance dogs to the community. Shown below are current and past ventures that Aussie Pooch Mobile have been associated with.
You can help by providing an online donation here.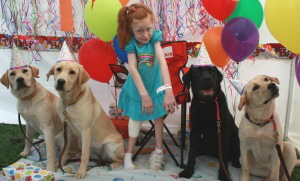 Aussie Pooch mobile is currently fund raising for an assistance dog for 10 year old Jazmin Bromley. Jazmin suffers arthrogryposis, a disorder affecting her muscles and joints and robbing her of mobility and even the capability to pick up something she has dropped. An assistance dog would help her complete simple tasks most people take for granted, like getting up after a fall.
"I crawl over to the furniture and I pull myself up,'' she said. ``Instead the dog can come to me and I can use it to get up. (It would) help me do things other people can,'' Jazmin said.
You can help by providing an online donation here.
Dogs camp out for fundraising venture
The 2008 inaugural Doggy Fantastic Camping weekend, a joint fundraising venture by Variety Queensland, Aussie Pooch Mobile and Craig A Murray Specialist Dog Trainers, was a resounding success, raising over $3000 for Harry, the little pound puppy being trained as an assistance for 3-year-old Reilly Paterson, who suffers from autism. And since Harry has gone to live with Reilly, it's been a success story all round.
"Harry has truly changed our lives. He's like a ray of sunshine in our home. Managing Reilly in the community has become easier, his sleep has dramatically improved and he's starting to understand and communicate with us as well as strangers he meets thanks to Harry. We thank everyone involved, every day for giving us Harry,' says Reilly's mum, Linda Paterson.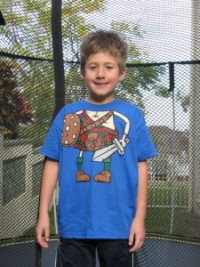 Jacob Johnson who was diagnosed with High Functioning Autism Spectrum Disorder with Pervasive Developmental Delays (PDD) in May 2007 was the third assistance dog recipient that Aussie Pooch Mobile has raised funds for.
"It was a shock for the whole family when Jacob was diagnosed with Autism," says Jan Johnson, Jacob's Grandmother. "But we were determined we would do everything possible to help him. So Jacob, his mother Deb Johnson (my daughter), her partner Andrew and my husband Paul Johnson and myself all live in the same house, and all of us are actively involved in helping Jacob secure a well adjusted childhood.
"Jacob is at the higher end of the spectrum with signs of high intelligence and since his diagnosis he has worked with speech therapists and an occupational therapist and now is still working with a physiotherapist. At present he is attending Mt Gravatt State School and is under review by the school's speech therapist and occupational therapist.
"ASD affects Jacob in a number of areas – limited eye contact, social communication with his peers, meltdowns, obsessions and inability to concentrate and maintain focus on tasks that are outside his obsessions. We know an assistance dog would be very beneficial in many of these areas if specially trained to intervene when necessary to reward, to distract and soothe and to help in conversing with peers, and are therefore grateful that Variety Queensland, Aussie Pooch Mobile and Craig & Tracey Murray have made this possible."
More information on the Doggy Fantastic and how you can help fund an assistance dog.
Hero to the Rescue
Through fund-raising efforts Aussie Pooch Mobile along with Variety Queensland provided an assistance dog 'Hero' to 10 year old Cerebral Palsy sufferer Liam Siltala. 'Hero' was trained by Specialist Dog Trainers Craig and Tracey Murray. read more
Harry the unsuspecting Assistance dog
A prevoius fundraising venture was for a then 3-year-old Reilly Paterson from Norman Park in Queensland who has Autism. Reilly has been given a 2-year-old cross breed, Harry, who will assist Reilly in his every day life. read more
Benefits of an Assistance Dog
As a motivator for communication
Help build independence.
Having a four legged friend to talk too
Helps build confidence
As an ice breaker – people tend to want to talk to the dog which provides an opportunity for interaction.
Helps with exercise
Some tasks an Assistance Dog can do…
Can go everywhere with the child – including school, shopping centres etc
Pick up dropped items
Fetch required items – phone, drink bottle, bag etc
Alert you to door bells, phones etc
Open fridges, dryers
Be a friend
Makes you feel happy
Listens
Therapeutic
The Assistance dog program is also open to children who through circumstance (accident etc) are now working through rehabilitation. They are a great motivator.
Aussie Pooch Mobile has now been involved with Variety Qld for the past eight years and we are on the lookout again for a special child to provide an Assistance Dog to.
An Assistance Dog will take approximately 6 – 12 months to train and the cost to train a dog like this is approximately $25,000. Variety Queensland provides appeals for special children throughout Queensland and Aussie Pooch Mobile Dog Wash helps fundraise for these appeals.
We would also like to take this opportunity to thank the supporters of the Assistance Dog Program. Without these supporters, and the kind donations of the public it would be impossible for us to achieve the result of placing these dogs with their deserving recipients and changing their lives.
Liam and Hero Update
Shown below is Liam with his puppy assistance dog Hero and some of the people that helped raise funds for Hero the assistance dog including Aussie Pooch Mobile operators and the participants of the Variety Jet Trek .
Below is an update on how Liam & Hero are going courtesy of "Hero's" trainers Craig & Tracey Murray. www .dogschool.com.au
Our customers deserve a big thank you as their support was great. It has given a little boy a better life.
Hi Folks,
I'm Hero and I thought it was about time I updated you on my journey seeing as I'm now with my new family and in my new home. It's been quite a long learning experience but as you'll see it's all been worthwhile. It was Liam's birthday on the 15th April so guess what - I was his 10th birthday present!!!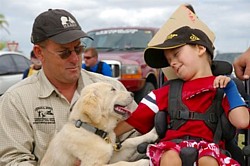 I go to school everyday now with Liam and get to do heaps of things. I have to sit on the side of the pool while Liam has swimming lessons and then we go back to the classroom and I get to take it easy for a while (unless Liam drops something of course). Craig and Tracey took me to the school for training before I went to live with Liam so that I would be ready. I've been going through my own school for quite a while now! I was very happy at the school as everyone was so nice. I enjoy going there - Liam is definately happy for me to be there with him and the teachers are great. Liam even plays ball with me - my favourite. I love it as we are allowed to do it in the classroom. Liam has to throw the ball into this thing to practice his motor skills (I didn't see any motor???) and it is great fun as I can pick up the ones that he drops and take them back to him. This'll be good 'cause we both get to play. I like school - for me school always means good times. Now I get to go everywhere with Liam.
We've been shopping too. Liam's favourite shop is the video game shop so I think we will go there lots. I've been to heaps of fun places whilst I've been in my dog training school like shopping centres, parties, bowling, etc. so I feel very comfortable when going out with Liam and his family. When Liam finishes school I go home with him on the school bus. This is a really big car with heaps of kids. They strap Liam into the bus and they let me lay at the bottom of the chair. I think I'll stick by this kid - he's nice to me and whenever he looks at me he is happy. That's a really nice feeling.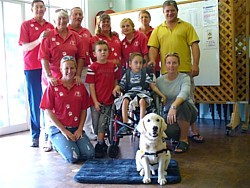 The school bus lets us out at Liam's house. Craig and Tracey said this is my new house. Everyone is very nice to me there and I think I'll be very happy with my new family. They have other kids too - Kyle who is Liam's little brother (and gets me my water) and Kayla is the new baby. See, I've worked out pretty quickly that the kids give you the best attention so I'm sure between the three of them I'll be doing great!!!
Liam and I have always known that we were going to be together but I think it was a nice start for me to move in on his birthday. It was a nice day for his birthday. I went to the park with Craig and Tracey and the people from Aussie Pooch Mobile Dog Wash and Variety. Alot of other people that supported Liam and I were there too. It was a really nice day and one that neither Liam or I will ever forget. Thanks everyone and I'll let you know how we get on from here!
from "Hero"

Keep watching this page for the progression of "Hero's" training. We would also like to take this opportunity to thank the following supporters of our Assistance Dog Program. Without these supporters, it would be impossible for us to achieve the result of placing these dogs with their disabled recipients and changing their lives.
(The above text was taken from the Assistance Dogs April 2007 Newsletter.)
Pound Puppy To Change Little Boy's Life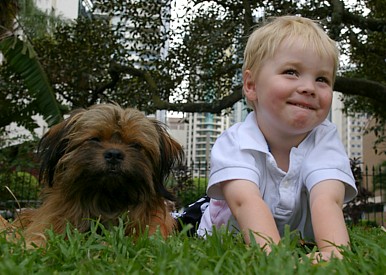 When 3-year-old Reilly Paterson from Norman Park in Queensland was diagnosed with high functioning autism spectrum in February this year, his parents, Linda and Tony were naturally overwhelmed.
"In my heart I knew that Reilly did have autism as I'd seen the signs, but when the diagnosis was confirmed by the doctors and psychologist I felt very overwhelmed and upset," says Reilly's mum, Linda.
"But we very quickly turned that around and learned all we could about getting on the path to early intervention and about helping Reilly achieve the best possible quality of life."
And out of sadness, has come happiness and hope in the form of 2-year-old cross breed, Harry who will assist Reilly in his every day life.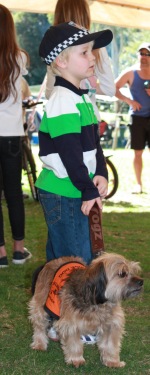 Harry is a pound puppy. He was rescued by specialist dog trainers, Craig and Tracey Murray, from Animal Welfare League in Queensland for Aussie Pooch Mobile's Assistance Dog Program. This wonderful little dog is getting a second chance at life while providing a special little boy a chance to improve his life.
Harry is being taught obedience by both hand signal and verbal command so that Reilly has both tactile and verbal commands to learn. He is also learning a variety of tricks that Reilly can ask him to do, or that Harry's mum, Linda may use as a reward for good communication skills from Reilly Harry will dramatically improve the quality of Reilly's life.
Harry's training cost $5,500 of which $4000 has been covered through fundraising by Variety Queensland and Aussie Pooch Mobile at the inaugural Doggy Fantastic Camping Weekend held in September this year, with the aim to continue fundraising for the balance.
"Harry has changed our lives," says Linda. "Managing Reilly in the community has become easier and Reilly fell in love with Harry as soon as he met him. We thank Aussie Pooch Mobile every day for giving us the opportunity to have Harry,' says Linda.
Aussie Pooch Mobile is looking to carry out their Assistance Dog Program throughout each state. If you know of anybody who may benefit, or if you can help in any way please email office@aussiepm.com.au.
So let's do all we can to help a little lost puppy change a little boy's life.
For further details on little Harry and Reilly or to arrange a suitable date/time to interview Chris Taylor please contact:
Chris Taylor
Managing Director
Aussie Pooch Mobile
Mobile: 0411 878 762
Email: chris@aussiepm.com.au
Web: www.aussiepm.com.au