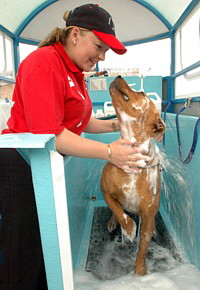 The following quotes from franchisees list some of the incredible experiences that the Aussie Pooch Mobile dog wash system has offered them and how it has enriched their life.
"Having only been with the company 5 months & after researching several other mobile services before deciding on Aussie Pooch Mobile, I can already say I am so glad to have chosen the Best one in the industry.
The support in all areas from training to marketing to bookwork has been second to none. I feel very comfortable talking to other operators, my Franchise Development Manager & communicating with all the staff at the support office. Most importantly my customers are thanking me & rewarding me by re-booking & referring my business, that shows me we are a step above the rest
".
Lauren Rapley - Franchisee since 2005
Photo courtesy of The Times

"Initially it was the freedom to work with pups, and in the outdoors that attracted me to Aussie Pooch Mobile. As I became more involved with the training and meeting other operators and clients it became the excitement of doing something different.
Now, four years later, it's simply because of the joy that I see on my clients faces when they have a wonderfully clean and fresh smelling dog returned to them." Kevin McFarlane (Sub Franchisee since 2004)
When I was a little girl all I wanted to do was be a vet nurse and so, like always, I started at the bottom at the age of 16 and slowly but surely worked my way up the ladder. First in boarding kennels, then grooming. After that I had a 10 year break to bring up my 3 wonderful girls. On returning back I started at the R.S.P.C.A in Launceston where I was in charge of dog adoption. I was then the first one to put their hand up to be in charge of the new hospital and quarantine area. Because of my experience in medicating animals, fostering and nursing the injured, I was finally in the position to apply for what I've always wanted to be, a Vet Nurse, which I started as at the Mowbray Vet Clinic.
I thought I had finally settled, when we decided to move back to Melbourne to be with family. My husband fell off a 2 storey building, being an Austar installer, and was out of work injured. To my surprise I got a job at the Pakenham Vet Clinic within two weeks of arriving in Melbourne, where I was Receptionist, Vet Nurse, Groomer, Fosterer carer and even came in on weekends to clean the cat boarders.
I thought I had finally reached the top of my ladder but I still had felt there was another step i hadn't reached. I knew there was more to life, where I could do what I love to do, be around animals, work my own hours, be appreciated everyday and rewarded for what I do but most importantly be there for my growing girls and husband.
I now work for The Aussie Pooch Mobile and I love every day. I said for the first time in a long time to my family that I actually love getting up to go to work and that I have the best job ever. I get out of it what I put in, and at the same time bring in a decent income . My family is very proud of me and my clients are very happy with my services. Thank you for my dream job and all the on going support from everyone at Aussie Pooch. I can finally say I have reached the top of the ladder Claire Griffith - Franchisee 2008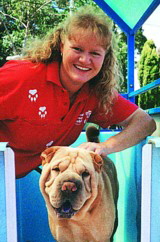 "I've been an Aussie Pooch Operator since April 1998 and have never looked back. My business has allowed me great flexability and worked wonderfully around a growing family. With a support network second to none and an operating system which is proven to work, my business has grown into a rewarding asset fulfilling my needs both personally and financially.
By becoming part of the support team I am proud to be able to help other franchisees reach their full potential".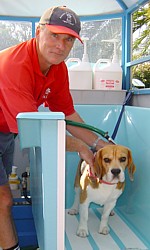 Debra Harris - Franchisee since 1999
"I have worked in the public service, private enterprise and now for myself as an Aussie Pooch Mobile franchisee. The only thing I regret is that I didn't join Aussie Pooch earlier in my career."
Garry Smith - Franchisee since 2000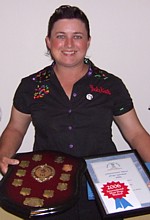 "I have never looked back since I took on my new line of work 4 years ago. I do enjoy it so much. It has improved my social skills 100 fold as my previous job allowed me to have very little contact with people. It has allowed me to appreciate and understand money, and how to become financially independent".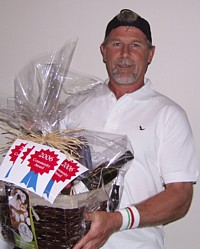 Janelle Sweeney - Franchisee since 2002
"After operating an Aussie Pooch Sub-Franchise for 6 years I went on to purchase the Master Franchise on the Gold Coast. The main attribute towards my success is the excellent relationships that I have formed with the Franchisor, Support Staff and especially the previous Gold Coast Master Franchisee, Richard Ellmers who has now taken the system to the USA. Since purchasing my franchise I am financially better off, but also I am feeling fresher, more invigorated from working outdoors and meeting some very interesting people and their pets".
David Michael - Master Franchisee since 1999