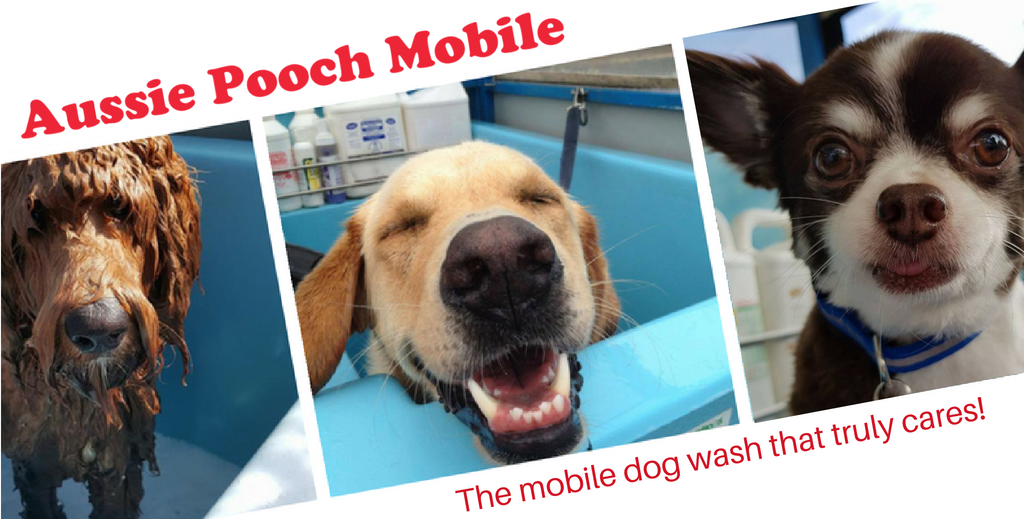 It's time for the dogs of Nambour and surrounding areas to meet their new Nambour local groomer, Julie!
Julie will hydrobath, wash, pamper, care for and leave your dog smelling oh so wonderful.
Julie Macleod has just joined the Aussie Pooch Mobile team for this area and is looking forward to meeting all the wagging tail locals. 
About your new Nambour local groomer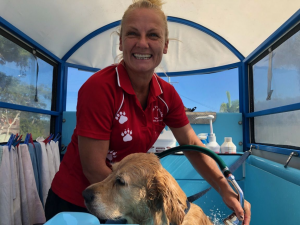 Julie is a country girl who loves her two little dogs Tilly and JJ very much. They accompany her on her horse riding adventures and provide her with companionship and unconditional love. Before joining Aussie Pooch Julie was a registered nurse so caring and nurturing is in her nature.
Julie chose to work for Aussie Pooch Mobile because she believes the products are the best in the business and the support from the entire team is something that no other organisation provides.
Julie can not wait to care for your pooch so make sure if you live in Nambour or surrounding areas that you give her a call on 0499355177.
About Aussie Pooch Mobile
With over 185 franchises world wide, Aussie Pooch Mobile are the choice hydrobath groomers for the care of your dog and the environment. Operating for 25 years, owner Chris Taylor says that hydrobathing your dog will not waste water. In fact, with Aussie Pooch Mobile hydrobathing approximately 25,000 dogs monthly in Australia, it's estimated that two millions litres of water will be saved each month.
All products used are Environmentally Friendly which means they will not harm your dog, the operator or the environment. Products are all PH selected specially for dogs' skin to achieve the best possible results for your dog. 
Aussie Pooch Mobile was the first franchise system of its kind, and is still the largest franchised dog wash and care company in the world.
Aussie Pooch Mobile additional services & products
Did you know that your Aussie Pooch Mobile local groomer can also provide pet products and additional services for your best friend? Some additional services include our Easy Shed Service, Pooch Massage and Doggy Facials plus plenty more! If you live in (op area) contact (Op name) to see what additional services and products they have to offer your furry friend! If you live elsewhere don't worry! You doggy doesn't need to miss out! You can call 1300 369 369 or visit our website to find out the details of your local groomer.
Contact your Nambour local groomer today!
Owners of the wonderful pooches in Nambour please phone your new local local groomer Julie, on 0499355177. Don't miss out on this fantastic opportunity for Julie to pamper and care for your best friend!
1300 369 369 / Visit our website / Follow us on Facebook / Join our Pack