Turn Your Passion for Dogs into a Lucrative Franchise Business with Aussie Pooch Mobile Dog Wash & Grooming
Are you passionate about dogs and dream of running your own business? Look no further!
The Aussie Pooch Mobile Dog Wash system is offering you an incredible opportunity to join their franchise network. No industry experience required!
Imagine working with adorable furry friends all day, while building a successful business for yourself. With Aussie Pooch Mobile, your love for dogs and determination to succeed is all you need. Plus, you'll receive unparalleled support from a franchise system that has been thriving since 1992.
Don't miss out on securing your future as a proud member of one of Australia's top-rated franchise system.
Take the leap and embark on an exciting journey with Aussie Pooch Mobile today!
Connect with us today! Call Mark Welham at 0411 553 796 or simply click the "Request More Information" button below. Let's get started!

Aussie Pooch Mobile is Australia's 1st franchise mobile dog wash & grooming company.

Spread the love, and be rewarded! Get $1000 for each Aussie Pooch Mobile Franchisee you refer!
As the pet industry continues to boom, we're finding ourselves turning away more and more customers each week. That's why we're urgently looking for dedicated individuals to join our Aussie Pooch Mobile team and help us meet the growing demand.
Imagine the joy of providing essential grooming services to beloved pooches, ensuring they look and feel their best. The wagging tails, wet noses, and happy barks will become your daily soundtrack. Plus, you'll have the opportunity to build strong relationships with both the dogs and their owners, becoming their trusted go-to person
But here's where it gets even better! If you know someone who would thrive in this doggy-filled environment and refer them to join our team, we have an incredible $1000 referral bonus waiting for you. Not only will you be helping us meet the growing demand for our services, but you'll also be rewarded for your efforts.
So spread the word among your dog-loving friends and family. Let them know about this amazing opportunity to turn their passion into a profession. Together, we can make tails wag all around town while creating a fulfilling career path for those who adore our furry companions.
Join us at Aussie Pooch Mobile - embark on an adventure that will warm your heart every single day. We can't wait to welcome new members to our passionate team!
*Conditions Apply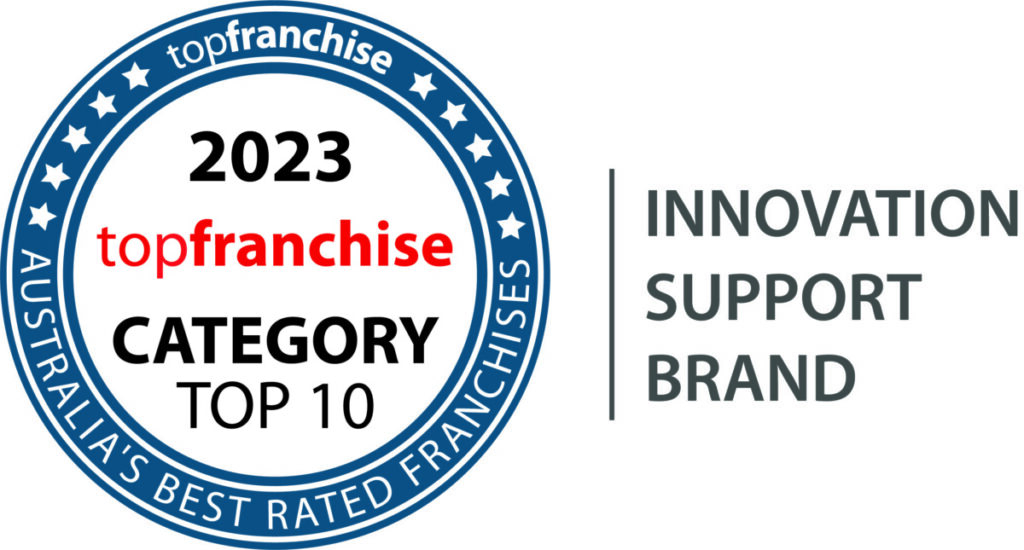 Professional Peers and Industry Experts share their experiences!
"I've been working with Franchise groups for nearly two decades now and one of the most important things I've discovered for new franchisees are understanding what is the track record and history of the franchise group they are looking to join, what systems and processes does the group have that you can leverage and how will they support you in your business once you have invested with them.  Aussie Pooch Mobile has all of these three things!
 "Aussie Pooch Mobile is a brand that takes franchisee satisfaction seriously. We have been conducting franchisee satisfaction surveys annually for Aussie Pooch since 2017.
When we meet to go through the results, you can see the Aussie Pooch support team not only celebrate their successes but are focused on continual improvement and on how they can take their franchisee satisfaction to the next level in key areas.
It's this mentality, plus a business that their franchisees love that has seen Aussie Pooch consistently place in the Topfranchise Awards top 10 categories for Support, Passion, Lifestyle, Marketing, Brand and most recently Innovation."
Get ready to claim your exclusive territory and be the sole operator in your suburbs! At Aussie Pooch Mobile, we understand the importance of giving our franchisees the opportunity to thrive in their local communities. That's why we offer exclusive territories, ensuring that you have full control over your market and no competition within your designated area.
By securing an exclusive territory with us, you'll have the peace of mind knowing that you won't be competing with fellow franchisees from our network. This means you can focus all your efforts on building a strong customer base and establishing yourself as the go-to provider in your suburbs.
We believe in empowering our franchisees to make their mark and become local business leaders.
We provide everything you need to get started on your journey towards success. From comprehensive training programs to top-notch equipment, we ensure that you have all the tools necessary to excel in the industry. But it doesn't end there!
We believe in long-term success, which is why we offer continued support even after you've established your franchise. Our team of experts will be there every step of the way, providing guidance, advice, and assistance whenever you need it.
Join our franchise family today and experience the joy of running your own business while making dogs look and feel their best. Get ready for a flexible lifestyle and a career that truly rewards your passion and hard work!
When you become an Aussie Pooch Mobile dog wash and groom franchisee you will be rewarded. Low entry costs, minimum overheads and the immediate recognition of being part of an industry leader are just the beginning. Strong teamwork, leadership, proven systems, a great product and committed support help ensure your business success.
Mobile Dog Wash Franchises are available in all major Capitals of Australia, being Sydney, Brisbane, Adelaide, Canberra, Perth, Melbourne, as well as some regional areas.
For contact details on our current Franchises Available click here or complete the contact form now to enquire about how you can become part of Australia's first and foremost mobile dog wash and grooming company.
AUSSIE POOCH MOBILE
MISSION STATEMENT
Customers
To provide a welcoming, enjoyable, convenient, affordable, reliable and efficient service to maintain their pet's best wellbeing.
Stakeholders
To provide the skills experience, education and support to run a successful business.
Team
To provide a safe, fair, equitable and enjoyable working environment where our team are given the opportunity to utilise their skills to become leaders.
AUSSIE POOCH MOBILE
OUR CORE VALUES
Strong Leadership
The courage to shape a better future.
Honesty, Integrity & Trust
We build trust through responsible actions and honest relationships.
Accountability
Each of us is responsible for our words, our actions and our results.
Growth
Of our business and of our people.