Mobile Dog Washing Service
Our caring professionally trained mobile dog wash and grooming franchisee's utilise a hydrobath to cater for all breeds of dogs, at the convenience of your home in our all weather, purpose built, mobile dog wash and grooming unit.
Your dog will enjoy...

Mobile Dog Wash: A warm fresh water dog wash using environmentally friendly flea kill solutions in a Hydrobath will clean your dogs coat and relieve skin problems and improve coat condition.
Brushing: A massaging brush to loosen your dogs coat & remove light matting.
Nail Clipping: Will ensure your dogs feet are kept in great shape
Ear & Eyes: Hygienically cleaned to remove wax & sleep.
Aromacare: 2 Essential Oil rinses to choose from to enhance the dog wash. Lavender or Rosemary
Deodorant: Will add lustre to your dogs coat & smells great.
Blow Drying: Removes excess water. Your dog will be ready to cuddle & play with.
Doggy Treat: Your dog is rewarded after its wash with a treat that tastes great & cleans his teeth.
All our services and products: Dog Clipping, Dog Grooming & Trimming, Easy Shed Service, Flea & Tick Treatments, Dog Facials, Dog Massage, Aromacare, Protein Conditioning Treatment, Sensitive Skin Treatment, Thorough Ear Cleaning, Pooch Parties, Toys, Treats plus a range of other Pet products to help care for your dogs best well being.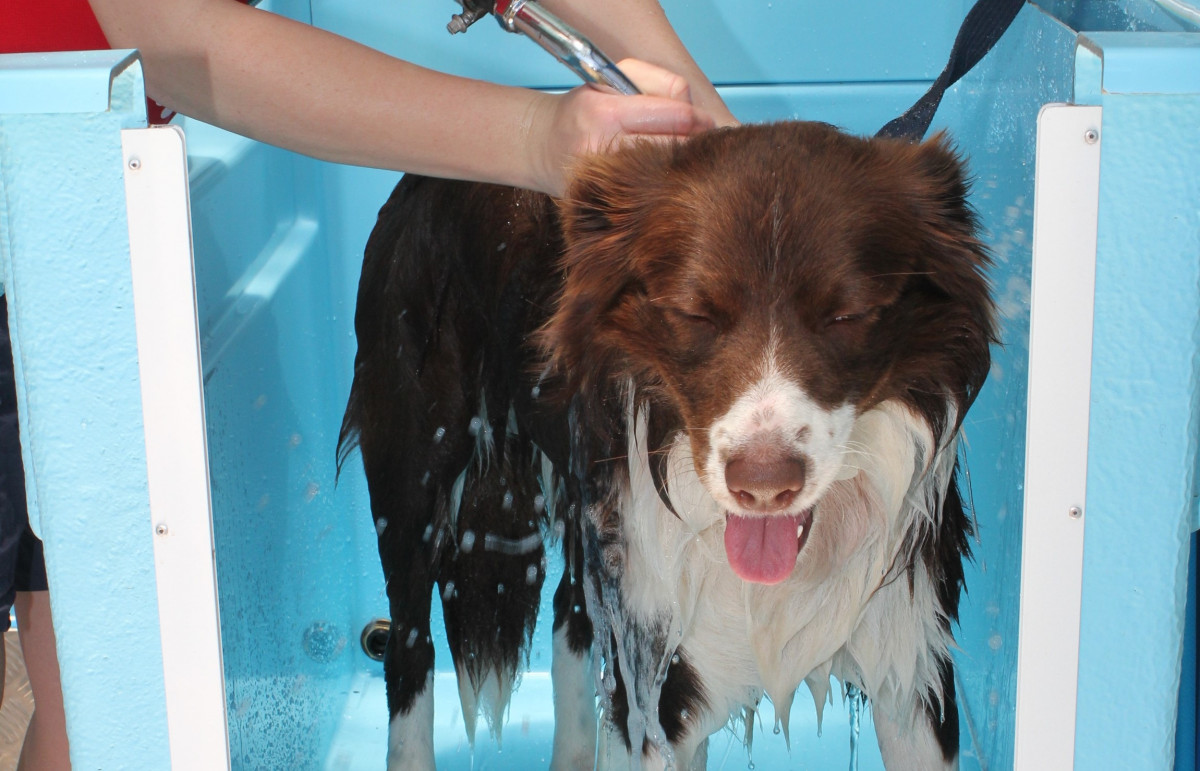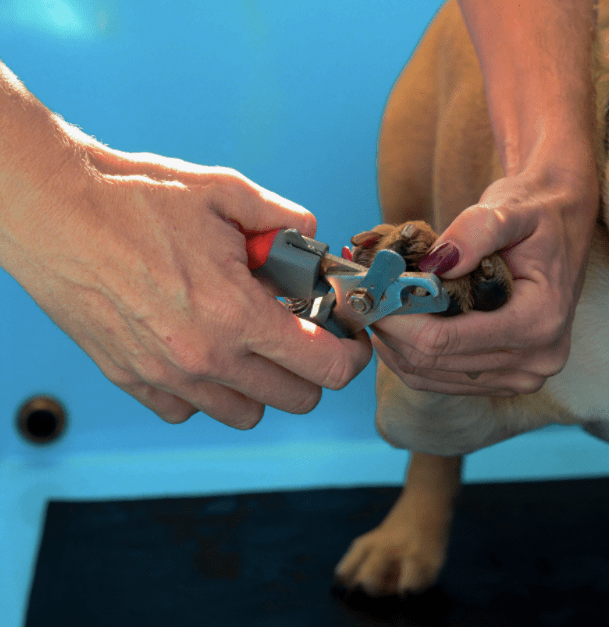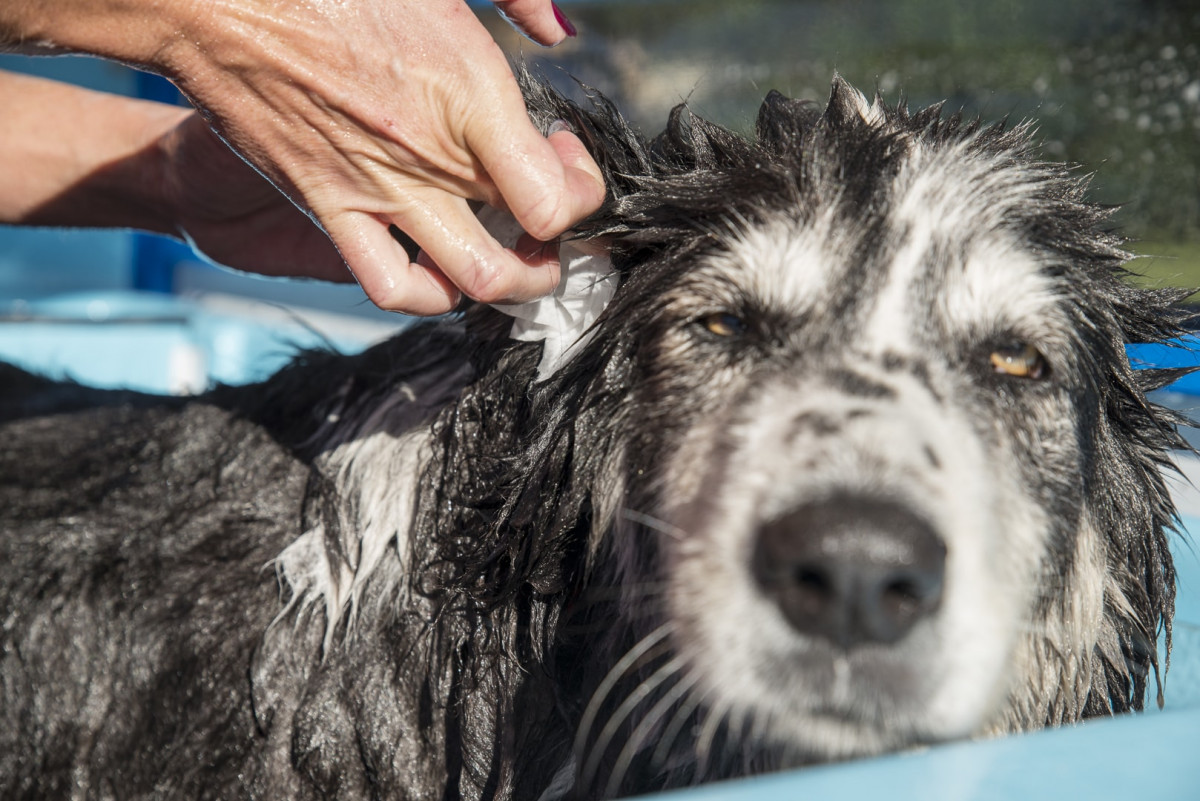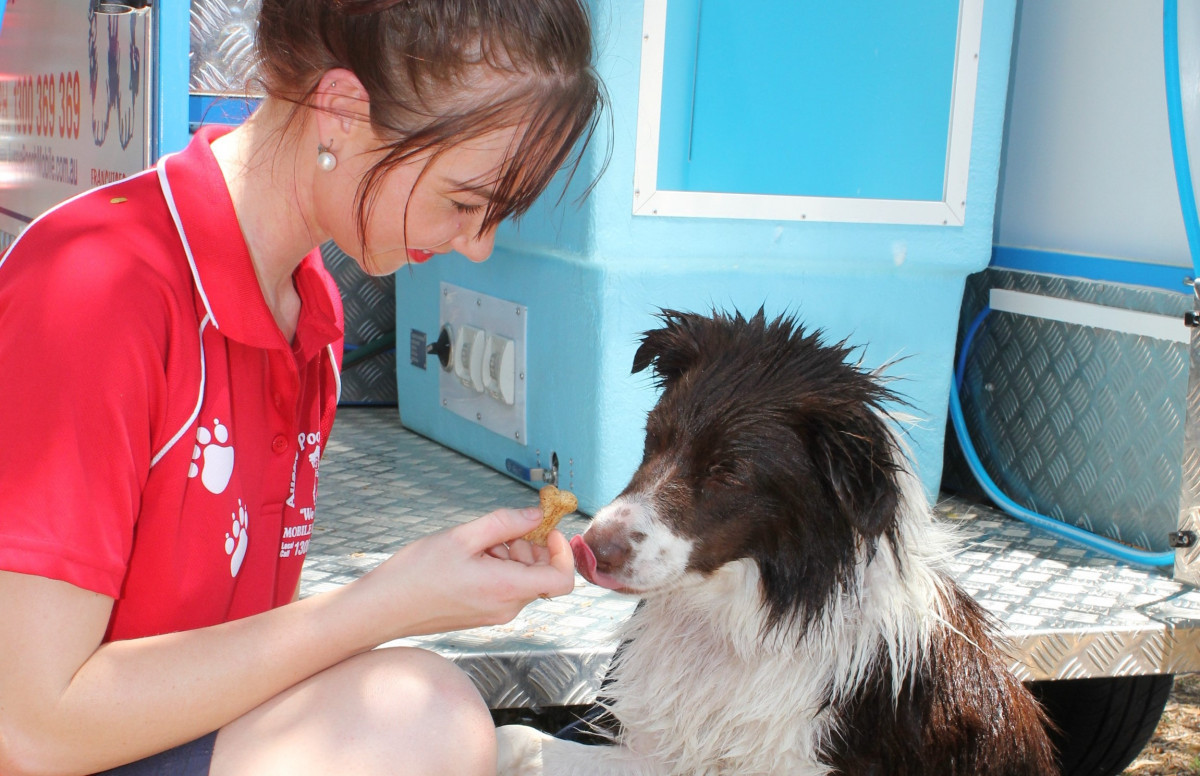 There are many benefits to regular dog washing using a hydrobath system.
Removal of the undercoat and loose coat is extremely important to maintaining good health.
A matted dog has no insulation from the heat or cold either, because air cannot circulate through his coat. Matted coats can be extremely painful for a dog to live with, it is like having hundreds of rubber bands pulling tight on your skin. This is why regular grooming is not a luxury but a necessity.
Regular grooming stimulates blood flow, which in turn improves blood supply to the hair follicles working wonders for the coat condition. Grooming also stimulates the lymphatic system, thus having a positive affect on the dog's health in the same way that a massage does for humans. Great for older pets.
Aussie Pooch Mobile operators are extensively trained in the operation of the baths in order to achieve and maintain the best well being of the customers pets. For more info on hydrobathing click here
The Aussie Pooch Mobile dog wash trailer can be completely hosed throughout with all surface areas and equipment regularly disinfected keeping it hygienically clean at all times.
Our newer model trailers now come complete with clear roll up sides and front canvas hood to keep out the elements in winter, providing year round comfort for our Operators and your pooch. .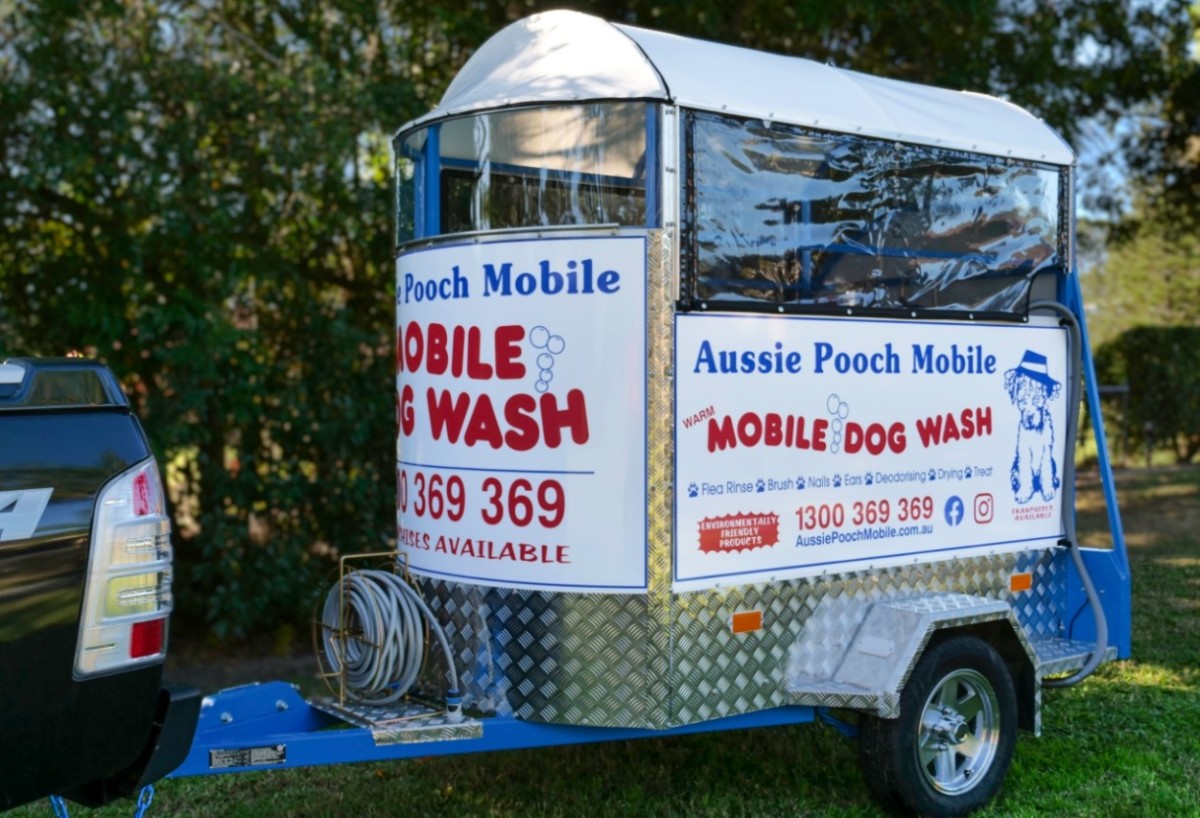 Aussie Pooch Mobile Dog Wash Shampoos
Aussie Pooch Mobile use only the finest, highest quality Australian made dog grooming solutions and shampoos to ensure a superior finish to your dog's coat.
These dog grooming solutions are specially designed for the use in hydrobaths and are all environmentally friendly. Our products are all PH selected specially for dogs' skin to achieve the best possible results for the dog.
Aussie Pooch Mobile has a wide range of solutions to suit varying conditions for your dog. (Flea control, medicated washes, aromacare, shampoos) Your operator is skilled in identifying the solution to use to gain the best results.
Retail packs of dog grooming solution to benefit your dog and its environment are available.
For more information on our full range of shampoos, deodorants and detanglers, click here.
Your dog will be Clean and will Smell Great too!