Aussie Pooch Mobile Dog Wash and Grooming Solutions
Aussie Pooch Mobile use only the finest, highest quality Australian made dog grooming solutions and shampoos to ensure a superior finish to your dog's coat.  These dog grooming solutions are specially designed for the use in hydrobaths and are all environmentally friendly. Our products are all PH selected specially for dogs' skin to achieve the best possible results for the dog.
Aussie Pooch Mobile has a wide range of solutions to suit varying conditions for your dog. (Flea control, medicated washes, aromacare, shampoos) Your operator is skilled in identifying the solution to use to gain the best results.  Retail packs of dog grooming solution to benefit your dog and its environment are available.
Your dog will be Clean and will Smell Great too!
Shampoos – Herbal – Pink – White
The Pooch Mobile Concentrated Shampoos are based on unique formulations of natural ingredients each with superior cleaning capabilities and with their individual fragrances.
Pine Oil Insecticidal Cleaner (For Dogs and Horses. NOT CATS)
Pine Oil Insecticidal Cleaner contains Pine Oil and Pyrethrins to help in the control of fleas, lice, flies and mites and aids to control Qld Itch. Pine Oil is an excellent natural cleanser leaving a fresh, clean scent. It helps reduce the risk of external infection by killing and helping control flea population on the dog and in the environment.
Retail pack available - 500ml spray Pine Oil can be sprayed undiluted on your Dog/Horse, bedding and living areas. It will help with many skin irritations acting as a disinfectant and antiseptic cleaner. It is excellent as a disinfectant and will deter/kill fleas, flies and mites.
Tea Tree Oil Shampoo
Cotex Multi-Purpose Insecticidal Shampoo with Tea Tee Oil kills fleas and lice and assists to control ticks on dogs and cats. This shampoo contains pure natural tea tree oil, widely recognised for its soothing, antiseptic, antifungal, germicidal properties.
Hydrokill (For Dogs, Cats and Birds)
Cotex Hydrokill contains Pyrethrins and Citronella to help in the control of Fleas, Lice, Paralysis Ticks, and Adult Brown Dog Ticks. It is an excellent Natural Cleanser leaving a fresh, clean scent.
Retail pack available – 1 Litre.  Cotex Hydrokill can help to control fleas, lice and ticks on dogs, cats and birds. It is also an excellent yard/environment spray.
The Pooch Mobile Sensitive Skin Cleanser
The Pooch Mobile Sensitive Skin Cleanser contains vegetable extracts and Vitamin E Oil to help clean, condition and moisturise the skin and coat.
An extremely gentle skin cleanser for dogs with skin conditions.
The Pooch Mobile Herbal Deodorant and Coat Conditioner
This unique formulation will ensure your dog will shimmer, shine and smell beautiful for days.
Retail pack available– 500mls To be used as a deodorant in between baths. A great gift idea for those special doggy occasions.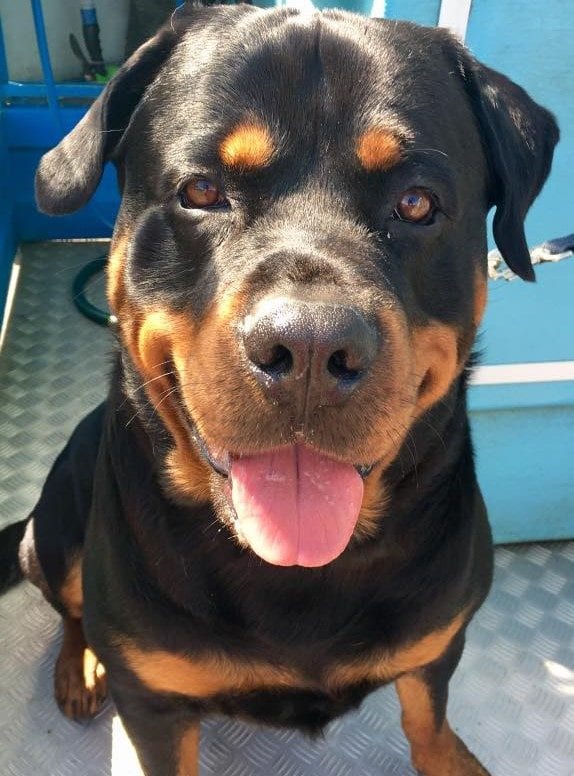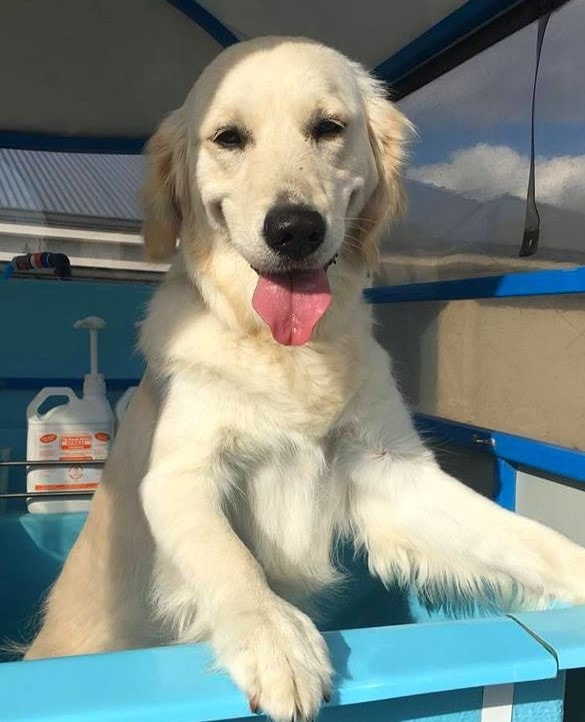 The Pooch Mobile Luxury Whitening Shampoo
This natural shampoo contains Chamomile and has been specially designed to help brighten and whiten coats. It is cleansing with a pleasant fragrance and contains special whitening enzymes.
The Pooch Mobile Easy Shed Shampoo
The Pooch Mobile Easy Shed Shampoo release's loose hair and undercoat which helps the shedding process.
It contains pure essential oils, adds shine and lustre to the dog's coat and hydrates dry skin. Great for double coated breeds as it releases loose hair and undercoat.
For any customer wanting less hair found around their yard and home
The Pooch Mobile Static Stopper Detangler -  Before wash detangler
This silky smooth detangler contains a formulation, which adds lustre to the coat and helps detangle the dog's hair leaving it with a silky smooth finish. It is dye free and fragrance free.
A before wash formulation for use on animals with knotted / tangled coats. Formulated to reduce hair fibre to hair fibre interaction, which helps when drying the dog.
Can also be used as a daily grooming aid on animals' coats that tend to matt or tangle.
The Pooch Mobile Pet Coconut Cologne

A spray on cologne and finishing gloss that leaves a lasting tropical coconut fragrance.
It adds shine and lustre to the coat and is excellent to use as a show gloss.
It is recommended to be used in conjunction with The Pooch Mobile Protein Shampoo and The Pooch MobileProtein Conditioner, as it shares the same fragrance.
Use daily when grooming your pooch. Make sure you shield your pets eyes before spraying on coat.
Can be sprayed directly on pets bedding and living areas to eliminate animal smells; allow to dry before letting animal onto the bedding.
Exclusive Aromacare Range - Lavender - Rosemary
The Pooch Mobile Aromacare rinses contain pure Essential Oils and Vitamin E to provide your pooch with a beautiful, pleasant fresh aroma and add lustre and conditioner to your pet's coat. These rinses are designed to be used in addition to your choice of shampoo or solution.  Let your dog experience the benefits of our Unique Aromacare range.
Retail pack available - 250mls Our Unique Lavender or Rosemary Aromacare range is available in a take home pack to help ensure your dog smells and feels good. A great gift idea for those special doggy occasions.
Aromacare Doggy Facial Cleanser
The Aromacare Doggy Facial Cleanser is a unique foaming cleanser which is naturally based containing optical brighteners. It includes Vitamin E, Lavender and chamomile pure essential oils.
It leaves a wonderful, light, lasting aroma with relaxation benefits for the dog. Use the facial cleanser to clean, exfoliate and nourish the dog's skin to ensure it looks and feels better.
Also great for targeting slobber, gunk and tear stains.
The Pooch Mobile Protein Shampoo
This natural based shampoo contains baking soda and Aloe Vera.
It cleanses the coat and skin and leaves a lustrous finish with a beautiful coconut scent.
Designed to be gentle on sensitive skin, moisturise, hydrate and enrich dry coats.
The Pooch Mobile Protein Conditioner
This is a natural based conditioner containing Aloe Vera and has a beautiful coconut fragrance.
It is designed for deeper conditioning for all coat types.
Leaves a pleasant coconut scent.
The Pooch Mobile Enhancing Rinse Shampoo Booster
This enhancing rinse has been designed to be used by itself or as a booster for other shampoos. 
Great for use on very dirty, greasy, oily coats as it  thoroughly cleanses, deodorises and reinvigorates the coat and skin. Bio degradable & Hypo-allergenic. Soap, Paraben, Phosphate and Sulphate free. Leaves a pleasant pine scent.
Not to be used on Cats.
The Pooch Mobile Cologne Coat Gloss Detangler for All Animals
This unique formulation combines anti-static detangling properties, deodorising agents; gloss enhancing natural oil extracts and organically derived long lasting cologne.
The Pooch Mobile Low Sudsing- Water Saver Cleanser
This is a low sudsing cleanser that will allow the bubbles to subside faster, which means a more water efficient service.
It leaves a unique fresh fragrance and contains Vitamin E.

The Pooch Mobile Hydrobath Disinfectant
The Pooch Mobile Disinfectant is a powerful high concentration germicide, but gentle multi-purpose formulation that disinfects, cleans, deodorises and reodorises leaving a pleasant clean odour.
It has been specifically formulated to clean hydrobath and associated equipment. It is also ideal for floors, toilets, washrooms, kennels etc.