Perfect Pooch Entrepreneur and Founder of Aussie Pooch Mobile Wins Australia's Top Gong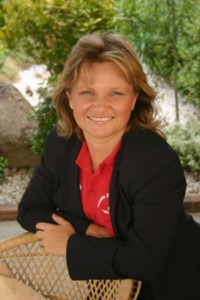 For entrepreneurial mum, Christine Taylor, the phrase 'Never work with animals or children' falls on deaf ears. Her global business success story as the founder of Aussie Pooch Mobile would not have got past square one had she given any credence to the belief.
2016 was another winning year for Chris with her personally being inducted into the Australian Businesswomen's Hall of Fame.
"To be successful first you have to fall in love with what you do"
Christine Taylor is the Managing Director and founder of Aussie Pooch Mobile. Her career began when she started an innovative dog clipping and grooming service in 1985 when she was just 16 years of age. A few years later Chris expanded this service to include mobile hydrobathing units travelling direct to customer's homes.
The company was launched as a single mobile hydrobath in 1990, as demand increased the business rapidly grew.After some experimentation, a huge amount of courage, a feasibility study and the full support of her husband, Chris created and launched the Aussie Pooch Mobile Pty Ltd in 1991.
This is where her journey within the franchise industry began.
The Aussie Pooch Mobile is the worlds first franchise system of its kind and
is the premier dog wash and care company in the world!

The company also operates under the name 'The Pooch Mobile' with Master Franchisees in various countries throughout the world. Click the world map to visit our international sites operating as The Pooch Mobile.
Franchising with Aussie Pooch Mobile allows Dog Lovers to be rewarded for their efforts. They will have the good fortune of building a successful business doing something they enjoy.
Chris and Aussie Pooch Mobile welcome your enquiry into joining the Aussie Pooch Mobile team.