The following franchisee quotes list some of the incredible experiences that the Aussie Pooch Mobile dog wash system has offered these franchisees and how it has enriched their life.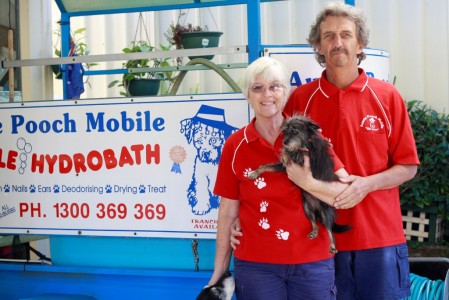 I love the freedom of working my own hours, being outside and having the security of a good team behind me. I also love working with dogs and building fantastic relationships with my customers.
Genny McGuinness - Franchisee since 2002 
I have always been interested in dog behaviour and this job helps me interact with many dogs and helps me hone my skills in that regard. Working as part of a successful franchise, has helped me develop my business skills as well.
Grant McGuinness - Joined Genny in 2003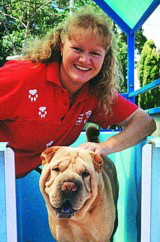 My business has allowed me great flexibility and worked wonderfully around a growing family. With a support network second to none and an operating system which is proven to work, my business has grown into a rewarding asset fulfilling my needs both personally and financially. The ability to run my own business knowing that the hard work I put in comes straight back to me. I love my outdoor office, the relationships built with my clients and the bond formed with the dogs.
By becoming part of the support team I am proud to be able to help other franchisees reach their full potential".
Debra Firth - Franchisee since 1999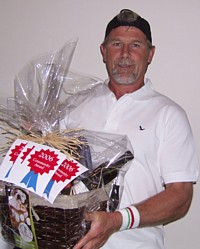 "After operating an Aussie Pooch Sub-Franchise for 6 years I went on to purchase the Master Franchise on the Gold Coast. The main attribute towards my success is the excellent relationships that I have formed with the Franchisor, Support Staff and especially the previous Gold Coast Master Franchisee, Richard Ellmers who has now taken the system to the USA. Since purchasing my franchise I am financially better off, but also I am feeling fresher, more invigorated from working outdoors and meeting some very interesting people and their pets".
David Michael - Master Franchisee since 1999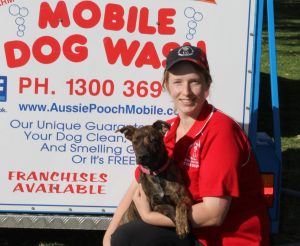 I love the ability to work for myself and meet some wonderful people and puppies while still having enough time for friends and family after work. Big change from chef life.
Julia Thornton - started as a company representative in 2014, purchased a franchise in 2015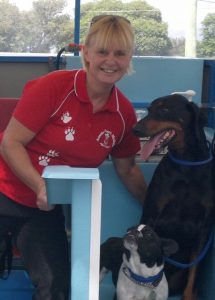 I enjoy the interaction with dogs and developing and being part of a resolution in problem areas. I love establishing relationships with the dogs and their owners that exposes you to many different personalities and individual lifestyles. I love having the flexibility and control over work hours and income.  I LOVE MY JOB
Simone Ramdale - started as a company representative 2008, purchased her franchise 2010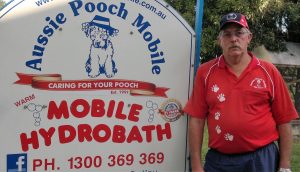 I brought into the Aussie Pooch Mobile Franchise after seeing how happy my wife was the system and the people she was working with. It is a pleasure going out each day and getting greeted by happy faces and waggy tails.
Mick Richardson - Joined his wife Karen Richardson's Franchise in 2004