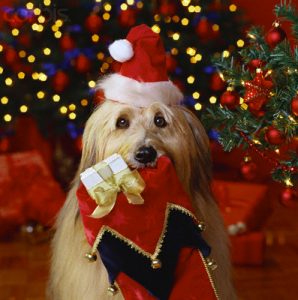 The holidays are the most enjoyable time of year for the whole family including pets, therefore keeping them safe is a priority. However, with all of the hustle and bustle of this busy season, we often forget to adapt our celebrations for the safety of our pets.
Here are 6 quick tips to keep your furry family members safe over the holidays;
Don't feed your pooch anything out of the ordinary.
Light the tree with caution by not decorating with any dangerous items.
For Christmas fill their stocking with safe and enjoyable toys.
If hosting a holiday party keep your pooch away from the greeting entrance.
Give them peace and quiet as not all dogs enjoy visitors.
Reward your pooch for their good behaviour.
Using these quick tips make holidaying with your pet enjoyable and hassle free. Therefore an amazing vacation can be sustained with great activities for you, family/ friends and your pet, to enjoy.
Contact Aussie Pooch Mobile Dog Wash for all your pooch needs.
1300 369 369 / Visit our Website / Follow us on Facebook