Love what you do! Employment opportunities for over 55's
Ten years ago, you could realistically think about retiring when you turned 55. You'd pack up the Winnebago and travel around Australia, living the dream. But now, that dream is taking longer to achieve, but all does not have to be lost. You can have the best of both world's when working with us. Aussie Pooch Mobile has amazing employment opportunities for over 55's and all ages available with no prior experience necessary.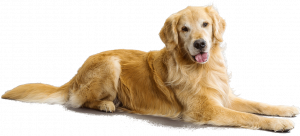 It is a well-known fact that employment opportunities for over 55's are limited. New employment opportunities become more limited and you may start to question your current role. Are you starting to look for a position that you can enjoy and have the good fortune of earning a great income. A job with animals perhaps?

Franchising provides you with an employment opportunity of being trained and supported in a new field. It also comes with the independence of being self-employed.
Aussie Pooch Mobile Dog Wash is a franchised company that embraces older workers. In fact, at least 1/4 of its franchisees are over 55.
The older generation bring many benefits to  working environment such as adaptability, commitment, and loyalty" says Aussie Pooch Mobile Dog wash founder, Chris Taylor.

Take 70-year-old John Fyfe.
John, who purchased his dog grooming franchise in 2011 after a 46-year career in high-level management. He retired at 63, but decided he needed to, and wanted to, continue working.
"I knew I wanted to continue working for several reasons, but was unsure what I wanted to do. I wanted to try something different so I decided on a complete change of direction. In 2011 I joined the Aussie Pooch Mobile Dog Wash team, washing dogs!
"I am thoroughly enjoying what I'm doing. Being my own boss, running my own business. My office is my trailer, which is outdoors, where I love being. The relationships I have developed with my clients and especially the dogs are amazing.
"Also the income is of course, very handy, when you consider the current economic environment for investments. The return on my investment is at least 10 times better than a bank term deposit.
"Whilst I am still physically able I intend to keep working and this role has me the fittest I have been for years. I would wholeheartedly recommend a dog grooming franchising role with Aussie Pooch Mobile for us 'baby boomers'. A lot of clients are comfortable with a mature stable operator."

Carol Garratty, 69 (featured on 60 Minutes – view here) is another baby boomer that owns a franchise.
"I started with Aussie Pooch Mobile as a representative in 2009 and I purchased the franchise in April 2010.
"Before starting with Aussie Pooch Mobile Dog Wash I worked for a 4WD company as their cook on Tagalong Tours. Before and after the tourist seasons I worked in their admin office. All my working life had been in admin. I left this job as the work was slowing down and they closed the business.
"At 61 I was then faced with a dilemma. I did not want to work in admin any longer, but had no idea what I could do differently. I'd always loved dogs and at the right time in my life, I came across Aussie Pooch Mobile and decided I would give it a go.
"It was scary at first as it was completely different. But the support I received was terrific. I loved the job from the minute I started. Not only am I now financially independent, and my own boss, working with the dogs gives me such a boost.
"I would absolutely recommend working for Aussie Pooch Mobile, especially if you older or returning to the workforce and want a complete and rewarding change in your life.
"One day I'd like to get an RV and travel around Australia, but I don't know if I could leave my dogs. They are like family to me now."

Employment Opportunities for over 55's
It is evident changes need to be made and more employment opportunities for over 55's need to be available. If not, people are not going to have enough money to retire on and see them through for the rest of their lives, especially as we are living longer and longer.
Aussie Pooch Mobile has openings for dog grooming franchisees Australia wide. It doesn't matter if you have no experience as you will be fully trained and be supported the whole way.
"Many of us have always dreamed of being our own boss, self-employment can bring financial and lifestyle rewards – along with enormous personal satisfaction," says Chris.
"The older generation can embrace the opportunity of becoming self-employed now that their kids have grown and they are back to considering what they want, not what the family needs.
"Franchising allows people be trained in a new field and have the back up and support of a team of experts with proven experience. Coupled with their lifetime skills and attitude to succeed Aussie Pooch Mobile Dog Wash is poised to support the over 55's in their new career."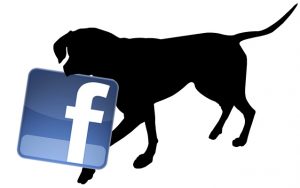 Contact Aussie Pooch Mobile Dog Wash for all your pooch needs.
1300 369 369 / Visit our Website / Follow us on Facebook
Interested in becoming apart of our fun, dog loving team? Click HERE