Do you need help with your dog shedding? Are you sick of your dog's loose hair on you, your furniture and basically… everywhere? Because if you are…Aussie Pooch Mobile can help with our Easy Shed Service!
The Aussie Pooch Mobile Easy Shed Service
First of all it is important to note
that there is no way of stopping the natural process of your dog shedding from occurring.
But Aussie Pooch Mobile can help with there Easy Shed Service.
It is designed to release loose hair and undercoat which allows your dog groomer to blow dry out any excess hair. Therefore leaving less around your yard and home. The Static Stopper Detangler solution also gets added to the bath water to assist with de-moulting the under coat. This will also reduce the fibre to fibre interaction of tangled or knotted coats. Furthermore it also has the added benefit of speeding up the drying time of the dog.
In conclusion the Easy Shed Service can be added onto your Classic Hydrobath service for a small additional fee.
Call 1300 369 369 or fill out our online inquiry form here to find out the details and prices for your local Aussie Pooch Mobile operator.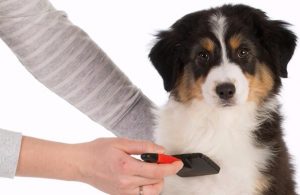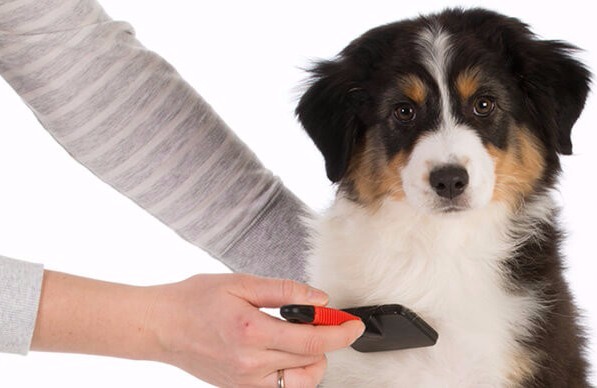 Is your pooch not booked in for his wash for another week?
Here are some helpful hints to help deshed your pooch at home…
Brush your pooch regularly
Feed your dog a high quality diet
Give your dog access to clean, fresh drinking water
Call Aussie Pooch Mobile to wash your pooch regularly
Call Aussie Pooch Mobile for The Easy Shed Service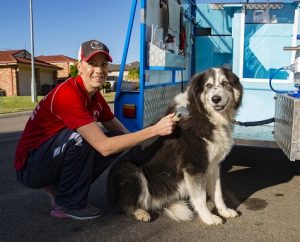 Below we have broken down and explained 4 different brushes that will help you determine which one is right for your best friend.
Rake brush- These brushes feature one or two rows of tightly-spaced pins. Therefore it is a great tool for double coated breeds, de shedding and for also for removing the undercoat of dogs.
Bristle brush- These brushes have clusters of tightly packed bristles that will help with de dog shedding by removing loose hair. It is most noteworthy that they are usually used on short-haired dogs that shed frequently.
Rubber brush- These brushes are made with loosely arranged wires with pins on top. These provide little benefit to grooming your dog as they are unable to penetrate deep enough into the dogs coat. They will however remove short hairs without irritating your dogs skin.
Slicker brush- This brush has fine, tightly spaced wires that can be used on many different breeds. Due to this brush being made of wire it's important to be gentle with slicker brushes.
In conclusion ask your local operator for the best brush to help you with de shedding your furry friend!