Joining Aussie Pooch Mobile The Family Business
When you commence with Aussie Pooch Mobile it truly is like becoming part of a big family business. With the full support of her own family, the then, 21 year old Christine Taylor, commenced Aussie Pooch Mobile in Queensland in 1991. Today Aussie Pooch Mobile dog wash operators are extended members of our customers family. We provide an affordable service that cares for your pooches.
Our franchise family are provided with the support and guidance to help ensure they enjoy what they do. When you join this family business you will have the good fortune of choosing your own hours, earning a great income and playing with happy pooches all day long.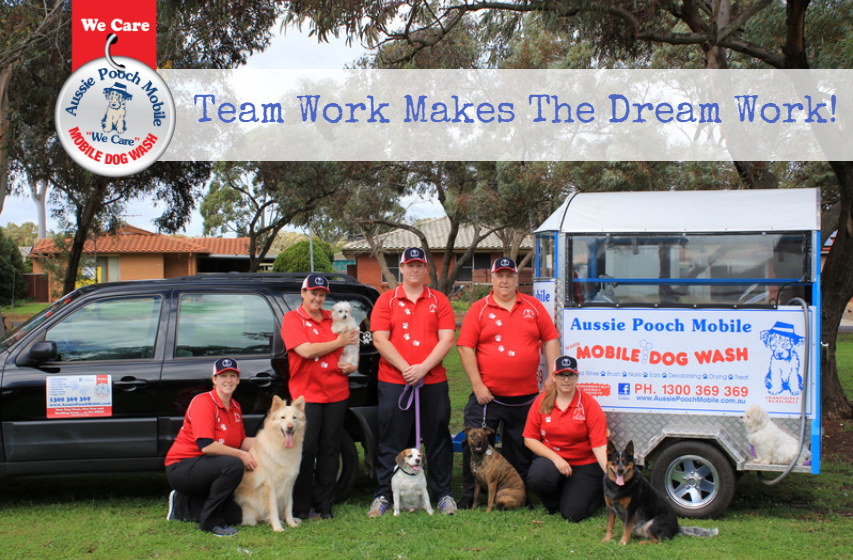 Sons & Daughters…
Not only does Aussie Pooch Mobile have successful franchisees that have been with the family business for over 20 years, we also have sons and daughters operating businesses as well.
Some family stories to read below…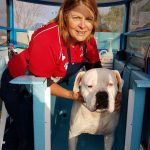 Karen Lechner has been with the Aussie Pooch Mobile family business since 1996. She had originally owned franchises on the Southside of Brisbane and then sold these to take the opportunity of moving herself and her young family to Melbourne to help the company expand further. Karen now operates a number of franchises in Melbourne with the help of her daughter Courtney.
Karen says, "I know that there are plenty of family members operating this business together. Now we may just be seeing the start of our 3rd generation of family. My daughter Courtney has just announced she is expecting a little one in May!".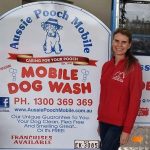 Troy Nicholls bought a franchise on the Gold Coast in Queensland then decided to sell her thriving family business, when she started her own family. Troy truly wanted to embrace the Mum experience. Now that Troy's son is at school she has come back to Aussie Pooch Mobile Dog Wash and purchased another franchise business with us.
Troy says, "I returned to Aussie Pooch Mobile because the support network is second to none. I also find the flexibility of being able to work around school pick up times and my sons hobbies great!"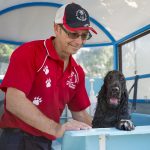 Mark Welham commenced his career with Aussie Pooch Mobile as a franchisee over 23 years ago. Together with his family he has played a big part in the success that Aussie Pooch Mobile is today. Mark is the team leader of our support and training team and takes pride in making sure all operators receive the support they deserve. Mark will be happy to speak with you about the opportunities available within our family business. He can also help to organise a discovery day for you. This involves you going out on road with one of the franchisees in your area. It will help you see first hand what this family business entails.
Join Our Family
If you love dogs and would like to join in the success of Aussie Pooch Mobile where family values and family matters, then contact Mark Welham on 0411 553 796 or Opportunities@aussiepm.com.au or visit www.aussiepoochmobile.com.au.
We look forward to hearing from you!

1300 369 369 / Visit our website / Follow us on Facebook