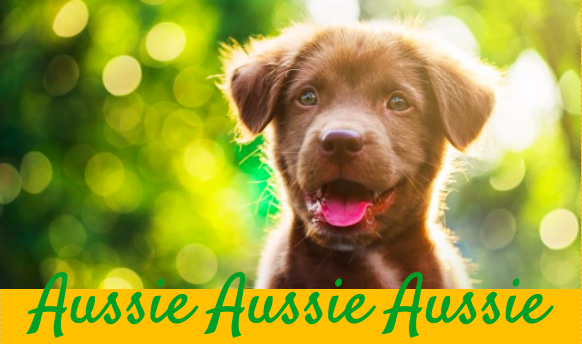 Need some ideas for a dog friendly Australia Day? First of all, if you're like us and love dogs you will want to include your best friend in all your activities and consequently, this Australia Day is no exception. Hence Aussie Pooch Mobile have put together some dog friendly Australia Day ideas for you below.
Be Aussie with your best friend and celebrate our wonderful country together!

Bow tie
If your pooch doesn't like having a full Australia Day shirt on or an Australian akubra hat, maybe try a simple, elegant bow tie. While these can easily be attached to their collar. A bow is also the perfect way to add a bit of class to your Australia Day celebrations. You can find these online by searching 'Australian dog bow tie' at etsy or ebay.

Pooch Food Goodies
Your pooch will most likely be begging for your BBQ food on Australia day but why not purchase a bag of Pooch Cookies from your Aussie Pooch Mobile operator to give to him instead. Left over BBQ food and other party foods may upset his stomach.
Vegemite sangas, snags, lamingtons and pavlovas should not pass your dogs lips! The salt and sugar content in these foods will not sit well in their stomachs. It is also especially relevant that onions and chocolate can be deadly to dogs when eaten.

Beach Swim Walk
It's a well known fact that dogs love their walks. Therefore it makes sense to take them with you to the beach, lake or simply on a stroll to the park this Australia Day. Just make sure if you're out for a long time that you take a constant supply of fresh drinking water; for you and your pooch! Australia gets hot hot hot!

Dress up
Another dog friendly Australia Day idea would be to dress your dog up. Consequently this can be a lot of fun for you and your pooch. While many of our canine friends don't mind getting dressed up, others don't like it. Make sure you pay attention to your dog's body language and opt for a bow tie if he shows any of the below signs.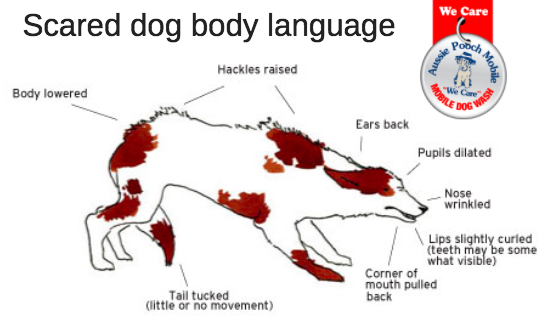 Dog Safety Tips This Dog Friendly Australia Day
If you or your friends decide to place an Australian flag around your dogs neck make sure it's loose so it won't restrict their breathing.
Avoid using face paints or glitter on your dog's face because they may cause irritation.
Supervise your dogs and regularly check on them. Also be sure that all gates and doors are closed securely when someone is entering and leaving.
Keep potential hazards out of your dogs reach because the smells of your hot BBQ plate will tempt your pooch. They also won't know it's hot as they try and jump up to eat the BBQ goodness.
Be aware that there may be fireworks on the night of Australia Day. As a result of their loud noise, dogs can be quite scared and tend to run for safety. If your dog is scared of storms they will most likely be scared of fireworks as well. Click HERE for 5 tips that will help keep your dog calm through storms and fireworks.
But most of all Aussie Pooch Mobile wish for you to have a safe and happy Australia Day with your furry friend! 
Call Aussie Pooch Mobile dog wash for all your dog wash needs
1300 369 369 / Visit our website / Follow us on Facebook