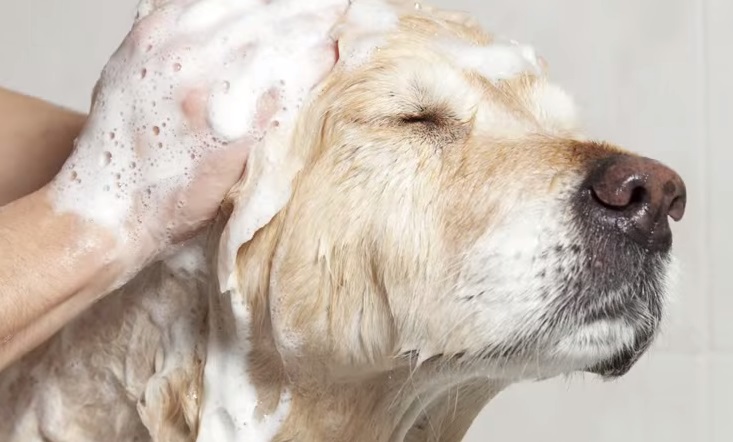 Just as humans benefit from massages, so do dogs. At Aussie Pooch Mobile we call it the Pooch Massage and your dog will love it!  The Aussie Pooch Mobile hydrobath has always provided the added benefit of massaging while we wash your dog, but now we can also perform another massage technique. We can use the pressurised water from the hydrobath known as hydrotheraphy, combined with a specific hands on routine that has been designed by human massage therapists to benefit your dog even further. At Aussie Pooch Mobile during Winter, we even heat our bath water for your pooch which all adds to the wonderful pooch pamper experience. They will be in doggy heaven!
Benefits of the Pooch Massage
Maintaining health and wellness
Increasing blood circulation and eliminating toxins
Restoring range of motion and flexibility especially in dogs who have hip dysplasia or Arthritis
Relaxation
Reducing recovery time after surgery
Increasing bone density
Helping alleviate pain
Soothing tired muscles after heavy exercise
Reducing injury recovery time
Creating much-need physical contact
Reduces stress
Massage can be used as a partial substitute for exercise as it maintains and increases circulation and flexibility. This is an extrodinary benefit where older, less mobile dogs are concerned.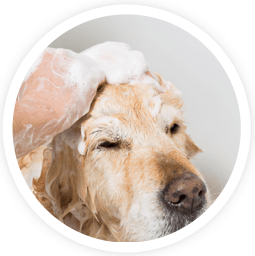 What is hydrotherapy?
Hydrotherapy is included in your Pooch Massage and is when water is utilised to provide therapeutic effects. The hydro-combing action of the spray head on the Aussie Pooch Mobile hydrobath will help to stimulate the skin of your dog. In turn, this will provide a good massage for your pet, allowing better blood circulation, and relieving of tired muscles.
Additional solutions
Specially formulated solutions including aromatherapy oils can also be added into your dog's bath water when performing the Pooch Massage. Our Aussie Pooch Mobile Aromatherapy oils have been specifically designed for dog's and are more then just a beautiful scent. They also have the added benefits of calming your dog and can help to counteract skin problems.
Your pooch will love it!
Not only will your dog relax and enjoy their Pooch Massage, it will also provide a range of health benefits for them and can be added onto your Classic Hydrobath Service for a small additional fee.
To find out if your local Aussie Pooch Mobile dog groomer provides this additional service make contact with us below.