Pooch Party Discounts
Did you know that Aussie Pooch Mobile provides discounts on your classic hydrobath service if more then one dog is booked at the same house? So why not bring some friends together and have a Pooch Party! If you bring additional dogs together at your home you will also be in for a treat of your own. You will be provided with a free gift for your pooch. The additional dogs will receive a great discount on their first service.
Each Fido, Coco and Pumpa will be rewarded with a yummy treat after their bath.
20 Reasons To Have A Pooch Party
1. Dog's birthday (obviously)
2. Your own birthday
3. Graduation from puppy pre-school
4. Graduation from big doggy school
5. Your dog has learnt some new tricks that you want to show off
6. Exercise Pooch Party
7. Get together to catch up with friends and their pooches
8. Dog's wedding (Don't laugh. It has been done many times before!) Read this…
9. Celebration of how long you have had your dog for
10. A dog friend or friend is moving away
11. A house warming
12. An Australia Day
13. A Valentine's Day
14. Easter
15. Halloween
16. Father's Day
17. Mother's Day
18. Christmas Pooch Party
19. New Years
20. Any other fun reason you come up with
Extra Pooch Party Ideas
Pooch Cookies– These are healthy, scrumptious treats that dogs just love! Australian made with real liver they are available from your local Aussie Pooch Mobile dog groomer.
Toys, balls & ropes- These are all great for exercising your dogs and keeping them entertained. They will love playing with their friends, you and these toys! Your local dog groomer will also stock toys for your best friend, just ask them!
Decorations– Why not put up streamers and balloons and really have fun with your pooch party! Your dog may not appreciate the decor but your friends and family will!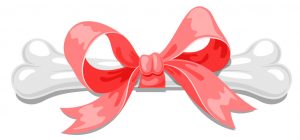 To find out if your local Aussie Pooch Mobile dog groomer provides this additional service make contact with us below.