Ear Care From Aussie Pooch Mobile
Does your dog suffer from ear infections, often shaking and scratching his ears? Although in every classic hydrobath service your local Aussie Pooch Mobile dog groomer will offer ear care by cleaning your pooch's ears, sometimes they need an additional thorough ear clean to prevent infections. Talk to your local groomer about this today.
Signs Of Ear Problems
Getting to know your dog's ears can help detect and prevent ear problems and infections. Whilst some breeds of dogs are prone to ear problems, inflammation and infections, some can occur from something as simple as a grass seed.
Your Aussie Pooch Mobile dog groomer will look out for these change,s but you should too:
Pain when touching the ears
Red or inflamed ears
Discharge from the ears
Head shaking and scratching
Unpleasant odour
Thicker then normal skin inside the ear
Holding the head to one side for long periods of time
Remember though in some bad ear cases there are no early signs so for the best ear care you must always do a regular Vet check. Furthermore, if you do notice any of the above symptoms it is best to take your dog to a Vet.
Additional At Home Ear Care Tips
Do not use cotton buds in your dog's ears
Do not spray water directly into your dog's ears
Be gentle when massaging the ear canal
Have your dog's ears cleaned regularly even if they are not prone to ear infections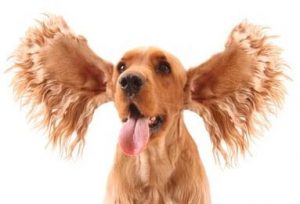 To find out if your local Aussie Pooch Mobile dog groomer provides this additional service make contact with us below.