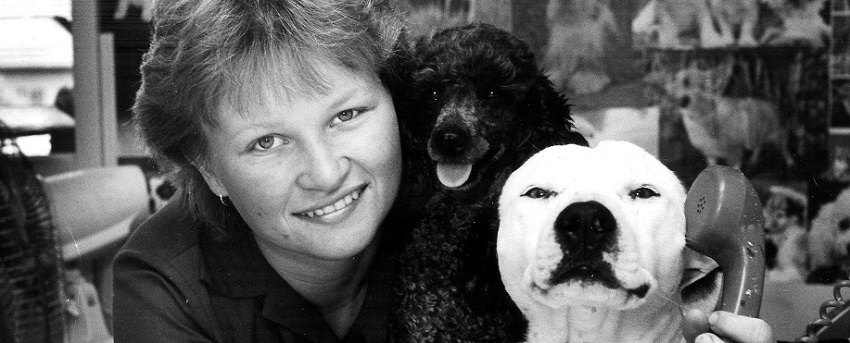 For The Love Of Dogs!
In the beginning she woke up thinking about the cute dog's she's going to care for and bath.
She became a dog care professional and a DARN GREAT ONE.
She had a passion like no other to care for her customers and their furry friends
In the beginning it was her love of dogs
She has always loved dogs
She will never stop loving dogs
BUT
She also loves helping people
She found another passion in helping people grow
She loves helping people fulfill their dreams doing something that they love!
She loves her Aussie Pooch Mobile family like her own
In the beginning she knew she was destined for more…
She knew that "if you're not growing you're dying."
And she realizes that the more she grows her dog wash and care company…
The more people she and you help

The more she and you can give back to the community

The more pooches she and you can make clean and happy

The more she and you can grow without having to work crazy hours

The more she and you could have everything you have ever wanted without feeling like a chewed up Pooch Cookie

The more she and you don't have to be a slave to your success
NOW… what if she could leverage that success, her business module and her 25 + years of knowledge and pass it onto someone like you to create the same for yourself?
Well guess what?
She can and she did!
If you have a love of dogs, I think it's time you kissed your old job and life behind and found a career passion you enjoy. Join the Aussie Pooch Mobile family today and get the work life balance that you have always dreamed of.
Click HERE to fill out our Franchise inquiry form or contact our friendly support manager Mark Welham on 0411 553 796.
Contact us today on 1300 369 369 or click HERE to find out the details of your local Aussie Pooch Mobile dog wash groomer. 
1300 369 369 / Visit our website / Follow us on Facebook / Join our Pack