All about the 2017 Aussie Pooch Mobile Customer Service Award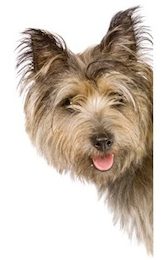 Aussie Pooch Mobile dog groomer, Mark Goodwin from South Australia, has taken out the coveted 2017 Customer Service Award presented recently.
About The Award
The 2017 Customer Service Award was designed to recognise great customer service and reward our leaders in service. The award is fiercely contested with over 180 dog groomers competing for the title. Being awarded this title is a 'big deal' in the industry and comes with a lot of benefits for the 2017 winner.
The founder of Aussie Pooch Mobile Dog Wash, Chris Taylor says "Although our operators were already taking great customer care when it came to washing each and every pooch, this award recognises those that have a higher level of customer service."
Mark was awarded the overall National Customer Service Award but state winners were also elected within the company. All of which were worthy contestants.
Customer Comments
The award was conducted over a period of 3 months where the customers voted and left feedback for their dog wash groomer.
With comments like:
-Since the very first visit Mark introduced himself not only to me, but to my 2 dogs as well. He talked to them with love as if they were his own children. He also talked them through each and every process.
-Mark has an excellent rapport with both furbaby and human. I am always pleased with the results and he is also excellent value for money.
-Mark, what a fantastic, genuine dog lover. 110% dedication to all 3 of our dogs. He spends the time with each dog and does an absolutely fantastic job. He also pays special attention to dogs that have skin conditions. I cannot recommend Mark enough.
It is no surprise that the dog lover, Mark Goodwin took out the award.
The Winner's Comments
Upon the announcement of the award Mark commented "I'm humbled by this award. It is truly an honour to be trusted to care for my customer's fur babies and amazing that they have welcomed me into their extended families. I consider every one of my client's dogs like one of my own and love each and every one of them."
Mark, is also known as 'Uncle Mark' to a lot of his customers. Aussie Pooch Mobile Founder, Chris Taylor said "Its Marks dedication, love and passion for his job that really makes him apart of his customers family. For that we highly applaud him."
1300 369 369 / Visit our website / Follow us on Facebook