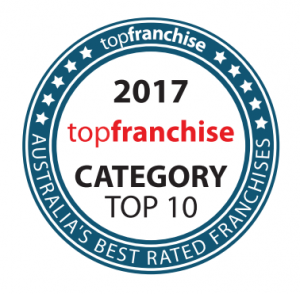 Best Rated Franchise Winner…
Aussie Pooch Mobile has recently been awarded one of the best rated franchises of 2017. This is called the Topfranchise Awards and is run by SEEK Business and 10 THOUSAND FEET.
Due to…
A lot of hard work has gone into innovating and evolving in order to have a great relationship with our franchisees. So therefore we are very proud of this achievement and congratulate everyone involved!
For the 2017 best rated franchises by category as rated by their franchisees.
Do you want to work for yourself but not by yourself with one of Australia's best rated franchises?
The Aussie Pooch Mobile Dog Wash system offers affordable home-based dog wash franchise opportunities. These are ideal for dog lovers with an entrepreneurial spirit who are seeking a flexible lifestyle and rewarding career. On another note there are many different types of business opportunities available within Aussie Pooch Mobile dog wash, not just owning your own Aussie Pooch Mobile franchise. We feel this is especially relevant to point out. Most noteworthy, no experience is necessary. In addition if you would love to work with dogs all day all you have to do is call Mark on 0411 553 796 to trial your new career.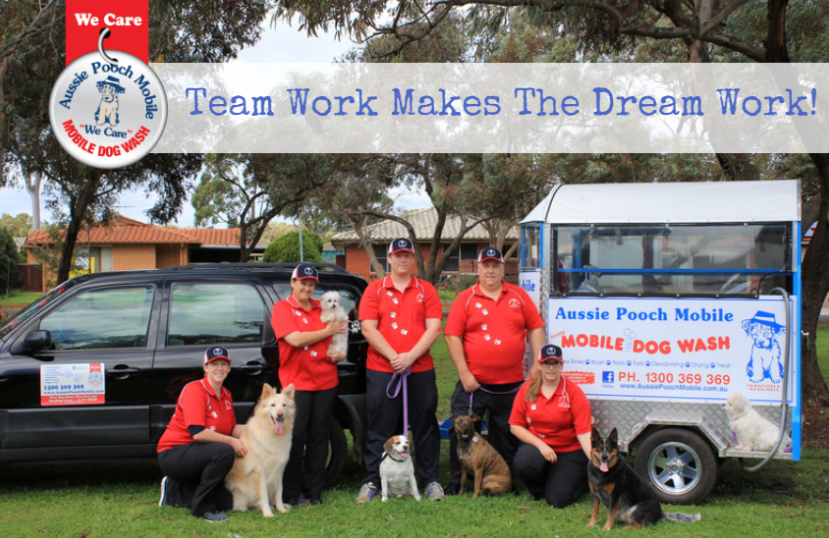 Do you have what it takes to be a great Aussie Pooch Mobile dog groomer?
Love dogs
Car license
Active outdoors person
Reliable car with a tow bar
Great people and communication skills
Goal orientated, enthusiastic and motivated
Passionate about operating your own business
Enjoy helping others and working as part of a team
Aussie Pooch Mobile Franchisee Quotes
"I've just started my tenth year with Aussie Pooch Mobile. It was 2008 and I can't imagine myself doing anything else now! I love working with animals and being out doors. I get to meet wonderful new people every day. The support I get from the Aussie Pooch Mobile support office and fellow Aussie Pooch operators is amazing. Hence working for myself, with animals, having hours that revolve around my growing family and bring in a decent income are just some of the things I love about working for Aussie Pooch Mobile. In conclusion it's not very often you get the opportunity to love going to work every day and enjoy what you do!" -Claire Griffiths- VIC- Franchisee since 2008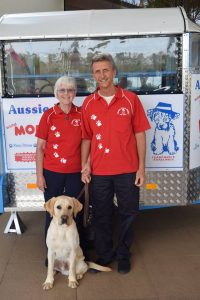 "The freedom of working my own hours, being outside and having the security of a good team behind me are just some of the benefits of working for Aussie Pooch Mobile. I also love working with dogs and building fantastic relationships with my customers." –Genny McGuinness- NSW- Franchisee since 2002 
"I have always been interested in dog behaviour and this job helps me interact with many dogs. It also helps me hone in on my skills in that regard. Since working as part of a successful franchise, I have further developed my business skills as well." –Grant McGuinness- NSW- Joined Genny in 2003
If you are interested in joining our pooch loving, best rated franchises team contact Mark today on 0411 553 796.
1300 369 369 / Visit our website / Follow us on Facebook