Did you know that Aussie Pooch Mobile provides Additional Services for your best friend including Dog Massage?
We understand that every pooch is an individual and that is why we offer a range of additional services like Dog Massage, Aromacare Dog Facials, Aromacare, our Easy Shed Service plus much, much more. You can add these services onto your classic hydrobath service to further benefit your best friend.
Pooch Massage
The APM Dog Massage is performed with a specific routine and technique. The dog massage that Aussie Pooch Mobile provides also includes the use of hydrotherapy that is performed with our hydrobath. From $8
Aromacare Dog Facial
Cleans, exfoliates and nourishes your dog's skin using our Aromacare Doggy Facial Cleanser. As a result our Dog Facial helps with tear stain removal and doggy slobber. Also, much like the dog massage, the Facial will leave your pooch feeling relaxed and smelling beautiful. From $6
Aromacare
Aromas that are more then just a beautiful scent. Both the following Aromacare's create a longer lasting scent. From $4
Lavender is said to be calming and can have a relaxing effect on your pooch.
Rosemary may uplift you and your dogs spirit's.
The Easy Shed Service
This service is designed to remove excess hair from your dog's coat. As a result less hair fall will be left around your yard and home. It also hydrates and much like the dog massage, it further benefits your dog's skin and coat. From $10

Protein Conditioning Treatment
The Protein Conditioner is pooch massaged into your dogs skin and coat during their hydrobath. It will nourish and hydrate their skin and leave their coat soft and shiny. Furthermore it can also assist in keeping their coat unmated. From $3
Thorough Ear Cleaning
Ear drops are dog massaged into your dog's ear canals to help loosen up any gunk. As a result this provides a thorough clean for your pooch's ears. From $3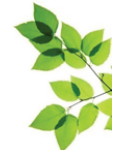 Sensitive Skin Treatment
Does your dog suffer from sensitive, irritable skin? Your Aussie Pooch Mobile groomer can use our Sensitive Skin Cleanser that is a plant derived gentle shampoo. This solution will be dog massaged in and due to it containing Vitamin E and Coconut Oil it will leave your dog's skin feeling calmer and less irritable. From $5
Grooming and Trimming
This is for dog's with longer coats to ensure they stay comfortable. Therefore Trimming the hair around their face and feet will also help to avoid matting. To be quoted
Flea and Tick Treatments
Fleas and ticks can cause all kinds of health issues for your dog and even your human family. Your Classic Aussie Pooch Mobile dog wash service includes a flea rinse if it is required. Tick rinses can also be provided at a small fee on top of your classic hydrobath service. From $4
The above and the Dog Massage are not the only additional services that Aussie Pooch Mobile provides. If your pooch brings friends to his house to be washed a discount is granted. Clipping packages and puppy intro programs – This is where your Aussie Pooch Mobile groomer can help to nurture your puppy through the new process of touch, bathing and pooch massage. Your local groomer can also provide you with pooch presents, gift vouchers and pet products.
Ask your local Aussie Pooch Mobile groomer today for prices and what additional services they can perform on your pooch. Call 1300 369 360 or Click HERE to find out the details of your local APM dog groomer. 
1300 369 369 / Visit our website / Follow us on Facebook