Do you need present ideas for your loved ones? Do they love animals? Have you ever thought about donating a dollar amount to an animal charity on their behalf?

Aussie Pooch Mobile director, Chris Taylor donates a dollar amount in each of her 180+ operators names each year. This year Chris has chosen the animal charity, Empower Assistance Dogs. You could do the same for your loved ones and give them the gift of giving! Click HERE to donate today.
'Nowadays giving gifts just isn't like it used to be", says Chris. "Each of our caring operators appreciate that the money I could of spent on buying them movie tickets or gift vouchers has gone to a very worthy animal charity. Our Aussie Pooch Mobile family have the satisfaction of knowing they have helped a special child find their new pawfect pal. And of course I always give them a little something extra each year. This year it was festive Candy canes for themselves and a bag of Love em Liver Treats. The Liver Treats are for them to share with all your wonderful pooches." says Chris.
About The Animal Charity Empower Assistance Dogs
Empower Assistance Dogs are a animal charity that train very special dogs. These dogs then help to enhance the quality of life of physically or mentally challenged persons. They do this while still maintaining as much independence for the handler as possible. As a result, the dog will be a permanent working companion for the disabled handler. They will assist with a myriad of task work but whilst still having the handler work and interact as much as physically or mentally possible.
About The Training
Assistance dogs are trained to turn lights on and off, open and close doors, pick up and or retrieve dropped or wanted items. They also indicate when their handler needs assistance. They do this by either alerting a carer or by pushing a medical alarm etc. But most importantly the team at Empower work closely with both the child and the dog. This ensures each dog is trained to the individual handler's needs. Furthermore this makes their bond very strong and some what special.
The Aussie Pooch Mobile Contribution
Aussie Pooch Mobile has been continuously fundraising through the Variety Children's Charity for these amazing assistance dogs and incredible children since 2007. It is wonderful to be apart of such a worthy animal charity.  "The smile on both the dog and child's face when they are united as one after the completion of their training is something you never forget" says Chris.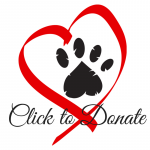 About Donating
Your generosity means the Empower Team, Variety and socially responsible, caring businesses like Aussie Pooch Mobile dog wash and grooming can raise, train and locate more assistance dogs to empower these special children. Your donation is tax deductible (over $2) and every dollar helps. So why not give the gift of giving this year and donate to an animal charity? We would love nothing more then for you to assist us in helping another special child find their pawfect pal.
Click 
Donate
to help Aussie Pooch Mobile raise funds for these amazing Assistance Dogs.