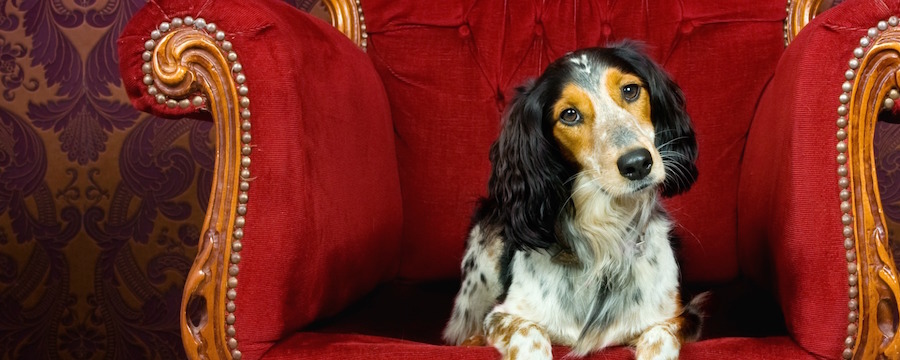 Yes, that's right, we are boasting yet again about the success of our franchise system. We are very proud of our achievements and that of our hardworking and dedicated franchisees. Aussie Pooch Mobile is not shy when it comes to winning business awards with our founder, Christine Taylor, being inducted into the 'Franchise Hall Of Fame'  and the 'Australian Business Woman Hall of Fame'. Further more also having her franchise system take out a string of awards over the past 26+ years, it's no surprise that Aussie Pooch Mobile is a business icon!
Business awards inspiration
But did you know that our determined, caring franchises that are hard working, normal people just like you, are also taking out these well deserved business awards?!
This is partly due to Christine developing an easy to follow business guideline. This guideline has helped many, many franchisees become successful over the years seeing them take out multiple business awards throughout their careers. Along with this guideline is a support network second to none full of dog loving, like minded business people who help each other every step of the way. Aussie Pooch Mobile truly is the the business you want to be apart of.
Just some of our well deserving, local Aussie Pooch Mobile groomer business awards are listed below!
Blacktown Local Small Business Award Finalist – Debra Firth
St George Local Small Business Award Finalist – Lesley Boler
Blacktown Small Business Awards – Trades & Services Division – Genny & Grant McGuinness
St George Business Awards – Pet Care Category Winner- Lesley Boler
FCA Franchisee of the Year Home Based and Mobile Division Qld & NT Winner- Richard Ellmers
Our most recent local award winner
Franchise Council Australia 'Franchise Woman of the Year WA'- Emily Slevin
Someone who is testimony to the success of her Aussie Pooch Mobile business is Emily Slevin. Emily recently took out the Franchise Council of Australia (FCA) 'Franchise Woman of the Year WA' award for 2018.  These business awards showcased the diversity and opportunity that franchising provides, and recognised franchising success in a broad range of sectors.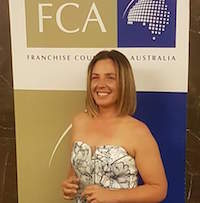 About our golden girl
Emily's franchise success started when she purchased her own Aussie Pooch Mobile franchise in 2010. Loving the support she received along the way, when the chance to become Western Australia's Regional Master Franchisee for the brand presented itself, it was an opportunity she couldn't pass up.
Emily says "I didn't go into franchising with the ambition of becoming a Master Franchisee. It was a progression of me finding something that I loved and being supported through it all. The personal growth that I've had through franchising has been huge. I truly believe that working together as a community we can all grow and empower each other. "
Aussie Pooch Mobile's recipe for success
Our mobile dog wash and grooming franchises include all of the following and more to ensure your success in the multi-billion dollar Australian Pet Industry.
Lifelong skill development
Repeat business
Strong brand awareness
Exclusive territories
Recognition and rewards
Traineeship
Animal first aid certified
Local support
Intranet and website
WOOF e-Diary
Bi monthly newsletters
Seminars/Conferences
Operator forum
Read more HERE…
Join the Aussie Pooch Mobile family
Aussie Pooch Mobile dog wash is much more than just a business. When you commence with Aussie Pooch Mobile it truly is like becoming part of a big family business. Our string of business awards and successful franchisee's are a testimony to that. If you love dog's and want to be apart of our pack, contact our support manager Mark Welham on 0411 553 796 or Opportunities@aussiepm.com.au
We look forward to hearing from you!
1300 369 369 / Visit our website / Follow us on Facebook / Join our Pack