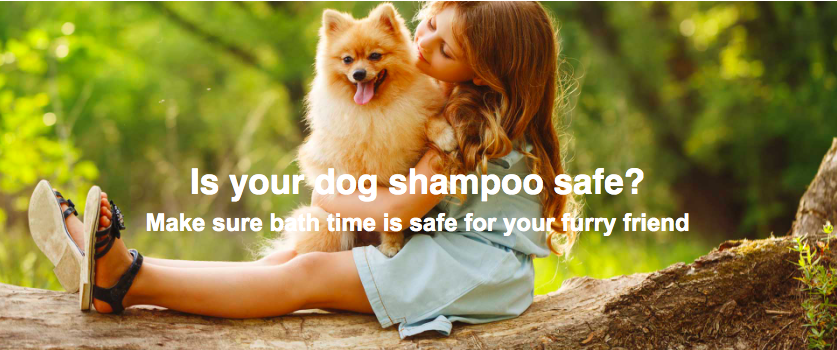 We all have the best of intentions when it comes to caring for our four legged pals. All we want for them is to feel, look and smell their very best. But did you know that certain shampoos can be harmful to your dog's skin and body? Below we will dive in and explain in a bit more detail, what a safe dog shampoo really is.
All natural or not?
Some shampoos that claim they are all natural can sometimes have harsh toxins and chemicals in them with a few natural extracts added in to appear more 'natural'. Be careful of this and it is also a positive if you purchase Australian owned and made pet shampoo's.
Is human shampoo safe?
A dog's PH is very different to ours. Furthermore, there is evidence that even the simplest of shampoos created for a human baby can highly irritate our dog's skin. This can lead to itching, rashes and even skin infections. Therefore it is important you seek out shampoos made especially for dogs.
Ingredients to avoid
When choosing a shampoo for your pooch try to stay clear of soap, artificial colours, fragrances, Isopropyl alchole, Methylparaben and Parabens, Mineral oil, Phthalates, Polysorbates, Propylene Glycol,  Sodium Laureth Sulfate, Sodium Lauryl Sulfate, and Ammonium Laureth Sulfate, Cocomide DEA or MEA.
Why not take the hassle out of bath time all together and let Aussie Pooch Mobile use our dog safe shampoo?
Aussie Pooch Mobile use only the highest quality Australian made dog grooming solutions that are made especially for your dog's skin and are also environmentally friendly. These solutions achieve the best possible results for your dog and best of all… WE COME TO YOU!
And did you know…
With Aussie Pooch Mobile you will receive a $5 discount on your pooch's first hydrobath? The overall cost differs on their breed, size and condition so click below to find the details of your caring, local groomer and gain a complimentary quote!