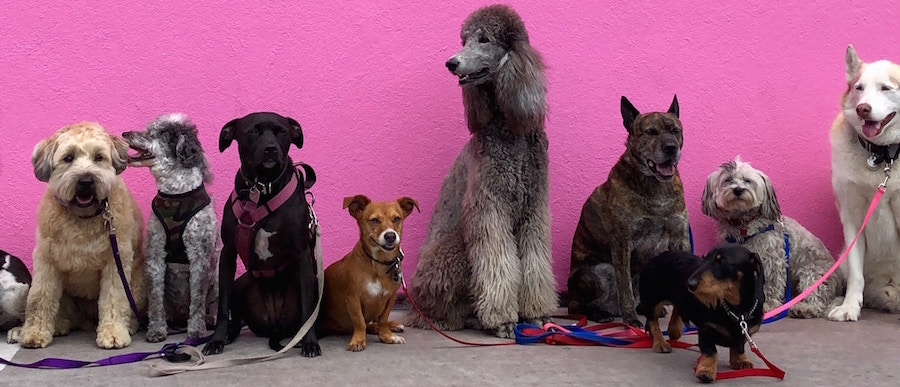 As an owner of multiple dogs, or a dog breeder, your life is busy with tasks of all sorts. From preparing and attending dog shows, to exercising all your dogs. With all of that, and more, there is not much time left to bring your dogs, one by one, to the local groomer for a wash.
So how can mobile dog washers help those of you with multiple dogs and dog breeders, exactly?
1. We come to you
Mobile dog washers are available to come directly to your own home to wash your dogs in a professional way. Whether you have one or twelve dogs, the job will be done thoroughly before your eyes. Furthermore, the dog washing with Aussie Pooch Mobile can even be done when you are out, or at work, if pre organised with your local groomer.
2. Wash all your dogs, in one go
Any dog owner with little time to spare, or with more than a single dog, should absolutely use the services of a mobile dog washing service. They are able to wash all your dogs at your house at a designated arranged time. This is a low-cost, no-brainer to save yourself a lot of time that you can then invest elsewhere.
3. Get discounts for bulk washes
Going to the grooming salon every few weeks for your dogs is very expensive and inconvenient. Doing it yourself at home is ok for your dog, providing you are using safe dog shampoos, but can be draining and messy, especially if you have a lot of dogs. By being loyal and striking a great deal with your local mobile washer, you can save a lot of money on your dog cleaning bills!
Many of our Aussie Pooch Mobile dog groomers offer a discount if more than one dog is being washed at the same house. We call it a Pooch Party! Talk to your local groomer today by ringing 1300 369 360 or click HERE to find out the direct details of your local groomer.
1300 369 369 / Visit our website / Facebook / Instagram / Join our pack