We all know February is the month of love for us humans, but did you know that the 20th of February is Love Your Pet Day?  Pets can offer unconditional love, instantly put a smile on your face and bring joy to your life. We love dogs so much here at Aussie Pooch Mobile, that is why we like to celebrate Love Your Pet Day, showering your dogs with love, for the ENTIRE month of February!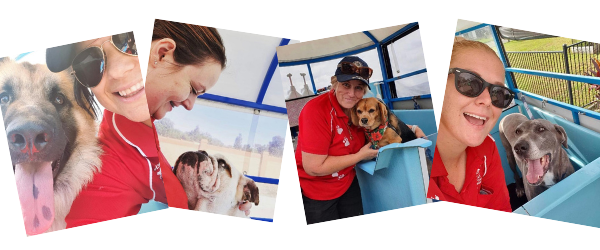 Ways you can celebrate your dog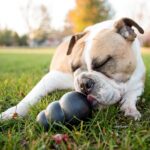 Spend quality time together
It's no secret that your furry friend loves each moment they get to share with you. So why not sit back, cuddle up and watch Netflix together? Or if you want to take a more active approach, take your dog to their favourite outdoor area and throw around a new KONG toy with them.
Upgrade their toys and playthings
Take stock of your dog's toys and playthings. Is everything in good condition? Is it still being used? Or perhaps it is just time for an upgrade. Finding a new toy or treat might just be the thing to brighten their day.
Treat your pet to some new healthy food
Your dog might be growing bored of their standard diet – so why not enhance their meal with something special. Not just extra dog treats, but healthy supplements that taste great too.
Hemp Eco Edible Pellets are a fantastic addition that aids in treatment of skin conditions, digestive health, anxiety and stress plus general health and wellbeing.
Do you have a young and growing, very active pooch or an older dog who is stiff and sore? Canine Joint Plus+ is an excellent product to help with this and dogs go crazy for the natural BBQ flavouring.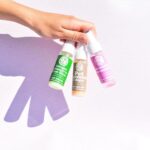 Buy them some cologne or perfume
That's right! Cologne for dogs. They can smell good all year round with pooch perfumes! Available in many different scents, there will be sure to be one you and them love.
Check out our online store or ask your local Aussie Pooch Mobile Dog Wash groomer about our amazing items on sale this month!
Whatever you do this month to celebrate Love Your Pet Day, have fun and show your dog how much you adore them. Make sure you connect with us and share your photos so we can see how you are celebrating your pooch. Click on our social buttons below and share.
1300 369 369 / Visit our website / Shop / Facebook / Instagram / Join our pack / Youtube